For the love of dance
The Arpeggio Creative Dance Academy celebrates 20 years of dance
View(s):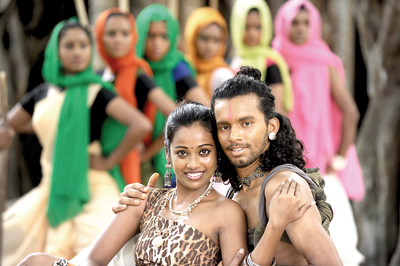 For Nilan Maligapse, nothing quite beats the rush of introducing someone to dance for the first time. Those tentative first steps, the self-conscious shuffling around until his students are a little more comfortable and then the inevitable transformation to a graceful dancer with fluid movement are all part and parcel of a package he has dealt with for two decades as the creative head and founder of the Arpeggio Creative Dance Academy. When Nilan and his students present their next show 'Kuveni and Vijaya; the Power of Dance 2', they'll be celebrating this legacy of 20 years of honest, unapologetic and passionate dance. 
The academy's story began in 1994, when a young Nilan embarked on a project to train young people from underprivileged areas in ballet, hip hop, contemporary and traditional dance-completely free of charge. "These students had a lot of enthusiasm and respect for their craft," he says. It only spurred him to keep widening his reach, and eventually Arpeggio was born as a collective of young dancers exploring different forms of dance with their choreographer's guidance.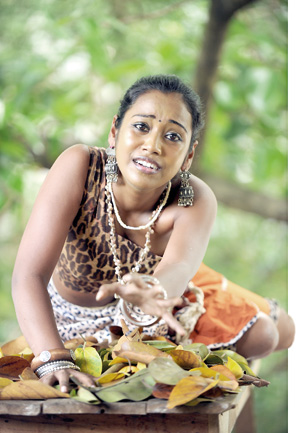 Nilan has an impressive set of credentials and experience to match his young disciples' talents. He was the recipient of a number of awards over the span of his career, including an award for Best Mime Performance (All Island) at the National Youth Awards ceremony 1989 and another award at the same festival in 1991 for break dance. Nilan choreographed the first live Sri Lankan performance at the music of Bollywood at 'Mega 95', Sri Lanka's largest music festival. He received accolades for Best Performance, Best Choreographer/ Director and the Best Stage Designer at the State Ballet Festival in 1998 and 2003 for the dance form and was adjudged Best Choreographer at the Derana Music Awards 2011 and at the Colombo District Young Artist Awards 2013.
Nilan first produced 'Kadatholu Nimeshaya' in 1998, moving onto 'Rahiru Pathama Kirula' in 2003. From 2002 to 2005, Arpeggio produced a series of concerts titled 'Power of Dance', from which they will extract excerpts for this show. Their 2010 production 'Another Tempest' was first staged at the Colombo Dance Forum in 2010 with the assistance of the Goethe Institute in Colombo and was later presented again at the 'French Spring' festival 2012. Last year the academy had a successful run with 'Saptanaari' scripted by Professor Asoka De Zoysa. Arpeggio travelled to India in 2012 to tour the country with 'Kuveni-Vijaya; the lovers of Thambapanni', which will also be presented as the main item at the show.
"For this show you'll find some of my newest students working with students I trained 20 years ago," he smiles. "It's good to have everyone working together again." In addition to his older students, the show will also feature some of his younger students, those from the Warehouse Project and the Building Hope Children's Resource Centre in Kirulapone. In his spare time, whilst juggling work commitments and his creative callings Nilan trains these youngsters pro bono, just for the love of dance. "It makes me- and them- happy," he smiles.
'Kuveni and Vijaya; the Power of Dance 2' happens on June 8 at the Tower Hall from 6.30pm onwards. Tickets for the show are available at the venue and at Sarasavi Bookshop Nugegoda, the German Cultural Institut, and at Sudarshi Hall.