A show of Russian cinema
Russian film festival from May 28 to 30 at the National Film Corporation cinema hall
View(s):
A festival of Russian films featuring some of the best Russian cinema experiences will be held from May 28 to 30 at the National Film Corporation.  Organised by the Cultural section of the embassy of the Russian Federation in Sri Lanka, the festival will also showcase the Sri Lankan film 'Prathiroo' directed by a Russian graduate, Dr. Kapila Sooriyaarachchi.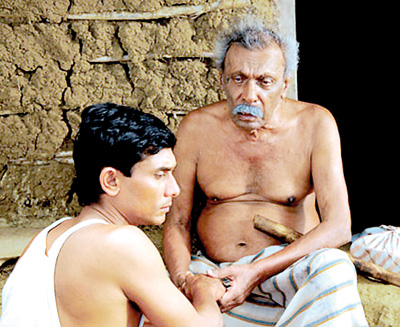 The festival will start with 'Belka and Strelka: Mischievous Family' directed by Andrey Rubetskoy at 4 pm on May 28. The film is a continuation of the famous story of "star" team of dog astronauts. Children of Proteins and Kazbek Charming Dean, Rex and nerdy bully Bagel as well as their parents dream to get to the spacecraft. On the long path to the great goal of a mischievous little family waiting for funny situations, that challenge and encounter dangerous adventures. But the close-knit trio prove that they, nor anyone else, deserv to fly into space.
'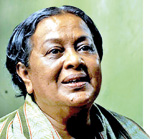 The Empress and the robber', a 2009 film directed by Ekaterina Toldonova will be screened at 5.30 pm on May 28. The game's story tapes – a meeting of Catherine and the rebel Pugachev, almost deprived of her throne, the Empress. In real life, Pugachev and Catherine never met. But director Catherine Toldonova decided to assume that such a meeting was still. The film is a kind of dialogue between the Empress and the rebel: Heroes, and the film tells about the relationship between people and power, and even find a common language. The director calls his film a philosophical parable – "thinking on the subject of our national identity."
The film raises issues of mutual relations of power and the people, the possibility of building democracy in Russia. 'Lyubov.ru' directed by Marina Suleymanova will be screened at 3 pm on May 29. Sasha loves Sonya. And Peter loves Sonya. And Mitya dragged behind every skirt, but then falls in love. In the companion of the mother. As for the first time. To unconsciousness. 'Destiny of a man' by Sergei Prokovfiev will be screened at 5.30 pm and it will be presented with Sinhala subtitles.
Filmmaker Yuri Vasiliev's 'Toy Seller' will be screened at 3 pm on May 30. The plot of "Toy Seller" is based on real events and tells the story of the descendants of Russian emigrants in France, accidentally caught in modern Russia. The film is a love story about real and imaginary life values and is delivered with humour and a light detective intrigue.  The entrance at the film festival is free of charge.