Messy Lankan labour laws inhibit growth
View(s):

Messy labour laws in Sri Lanka are affecting growth and making it difficult for existing businesses to grow while discouraging new ones from being set up, a labour law conference in Colombo was told last week.

Shyamali Ranaraja, Attorney-at-Law, speaking at the National Labour Law Symposium 2014, held at Water's Edge on May 3-4, also detailed the problems with current laws, as well as their enforcement and administration.

The conference looked at the reforms needed in Sri Lanka's labour laws and ways to give employers more flexibility while still guaranteeing workers their rights. The issues with specific laws were examined and solutions were proposed. Many areas need reform to meet international standards and to spur growth.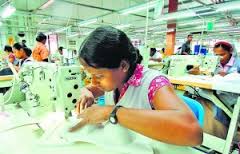 Organised by the Bar Association of Sri Lanka, the symposium opened with an overview of Sri Lankan labour law by Ms. Ranaraja and then looked specifically at labour tribunals, night work for women, and overtime.
According to her, past labour reforms have been unplanned problem-solving methods, and not broad strategies for development. This has resulted in the creation of laws which are fragmented and disorganised – rigid in some sectors while ignoring others. While occupational safety and health is covered for industrial workers in the Factories Ordinance No. 45, there are no safety regulations for agricultural work. Because of different provisions in the Maternity Benefits Ordinance No.32 and the Shop and Office Employees' Act, maternity benefits which should be uniform are different for white-collar and blue-collar workers, she noted. While Maternity leave is measured by the number of working days for shop and office employees, it is measured in 'total days' for factory workers. They also include different clauses for including holidays, and the need for nursing intervals.
Moderator Geoffrey Alagaratnam, PC suggested that employees' rights shouldn't be only the responsibility of the employers, but also the responsibility of the state in the form of unemployment benefit and welfare. The Termination of Employment of Workmen Act (TEWA) requires employers to pay high compensation for firing staff. With many factories laying off workers because of the strict economic policies in the 1970s, TEWA was enacted to prevent this rising unemployment.
Still in effect today, this Act makes it difficult for companies to fire redundant workers, not just because of the compensation, but also because of the long administrative process. Suited for the '70s, TEWA is in need of reform to bring in to the modern day, he added.
The impact of specific laws on female participation in the workforce was also examined. Despite high levels of education for women their labour force participation is not only small, but is also shrinking – from a high 41.1 per cent in 1998 to 29.9 per cent today. While there could be many factors contributing to this, poorly structured labour laws do have an impact. Speaker Samantha Unamboowe, Attorney-at-Law, explained how laws regulating night work for women limited their job market. In the IT sector for example, many companies require operation at night-time for international clients.
Poor administration of some laws is also reducing their effectiveness. Only 25 engineers are employed to inspect all the factories in Sri Lanka, according to Ms. Ranaraja. During the discussion, Kanishka Weerasinghe from the Employers' Federation of Ceylon explained how costly and time-consuming processes result in some businesses employing workers under the table, and dissuades others from registering their businesses. The informal sector is 61 per cent of Sri Lanka's economy and more streamlined administration and cohesive laws could play a part in reducing its size and giving more workers their rights. (JS)