Exploring the theme of bullying
By Duvindi Illankoon
View(s):
When Vinodh Senadeera returns to the director's chair next week, he will do so for a special reason. This one will be noteworthy for it deals with a sensitive issue that all of us have experienced with at some point in our lives-The Play of Kes will explore the theme of bullying, and its impact on young, impressionable and often lonely children.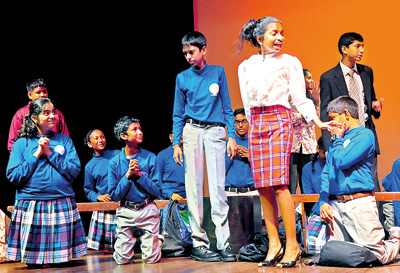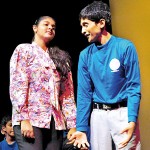 The play's protagonist is Billy Casparis, a withdrawn young boy with a knack for getting into trouble. Bullied by his older brother Jud and mostly ignored by his single mother, Billy is ostracized by his peers.
The young boy turns to an unlikely source for comfort, a kestrel chick hand reared and trained by him in secret.  It may be a slightly darker topic than one usually sees in a school production but "the themes are for all ages," points out Vinodh. "Let's face the facts-children ought to be educated about bullying and its consequences at an early age as possible."
For this he finds theatre an extremely compelling tool- "it's a powerful way of bringing out facts which are relevant to society." These characters are not just works of fiction, after all. "You see people like this everywhere," he muses. From the older siblings with a vicious mean streak, to absentee parents and understanding teachers the play explores the various facets of Billy's lonely existence. He may not be academically gifted, and his future prospects may look poor but Billy finds friendship with his pet falcon, with which he shares a unique bond.
Having staged a pantomime with the senior school just a few months prior, the director finds himself on different footing with a younger cast this time around. Vinodh has taken a few liberties with the text, dividing parts so more young actors could take part in the production. Almost a hundred auditioned for a cast of 50.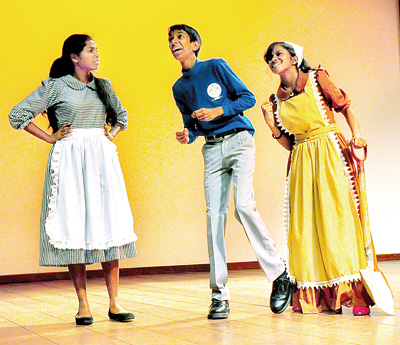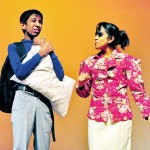 The play is actually a text in the UK curriculum for key stage three and Vinodh says he needed a strong cast to do justice to the roles. "I have a very talented group of children taking on the roles," he shares. "The cast comprises of students in the senior intermediate section-ages of about 12 to 15 years-and it's an apt play for their age group in particular. Although the cast is young they're tackling the complexities of the play very well."
For over two months they've been hard at work and their commitment to the play is refreshing for the seasoned director, a well-known and respected figure in local theatre. Their enthusiasm for the play is infectious, he smiles. "They are so energetic and talented and I'm very glad to see kids of their age loving theatre, and taking on their roles with such responsibility."
The leads of The Play of Kes include Kenula de Alwis, Rahel Abeykoon, Brindini Perera, Eshana Amarasinghe, Viren Beruwalage,Dejhan Kamalgoda, Rishane Dassanayaka, Pernia Butt, Hamza Ali and Dimitry Kahandawa. The play goes on the boards of the CIS Auditorium on May 9th at 7.30pm. Tickets and box plan for the show are available at the school reception.