American Center shows power of press freedom
View(s):

Focusing on the importance of media freedom, the American Center Colombo will present a series of movies under the theme 'Power of media freedom' at its auditorium 44, Galle Road, Colombo 3 every Tuesday at 6 pm throughout the month of May. The series will be started with 'All the President's Men' a 1976 movie about the reporters Woodward and Bernstein who uncover the details of the Watergate scandal that leads to President Nixon's resignation.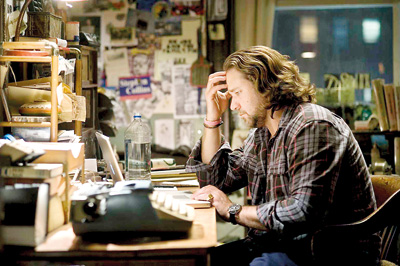 In the run-up to the 1972 elections, Washington Post reporter Bob Woodward covers what seems to be a minor break-in at the Democratic Party National headquarters. He is surprised to find top lawyers already on the defence case, and the discovery of names and addresses of Republican fund organizers involved in the incident further arouses his suspicions. The editor of the Post is prepared to run with the story and assigns Woodward and Carl Bernstein to it. They find the trail leading higher and higher in the Republican Party, and eventually into the White House itself.
The film 'Good Night, and Good Luck' which will be screened on May 13 will feature Edward R. Murrow, his co-producer Fred Friendly and reporter Joseph Wershba in the CBS newsroom and who defy corporate and sponsorship pressures, and discredit the tactics used by Senator Joseph McCarthy of Wisconsin in his attempts to root out Communist elements in society which created an air of paranoia in the United States. The Journalists challenge  McCarthy as they stand by their convictions, which helped bring down one of the most controversial senators in American history.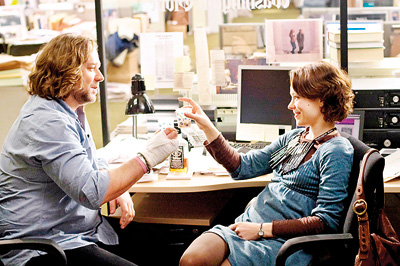 The cinematic adaptation of Mariane Pearl's memoir, 'A Mighty Heart' will be screened on May 20. On January 23, 2002, Wall Street Journal reporter Daniel Pearl is to fly from Karachi to Dubai with his pregnant wife, Mariane, also a reporter. On the day before, with great care, he has arranged an interview in a café with an Islamic fundamentalist cleric. When Danny doesn't return, Mariane initiates a search. Pakistani police, American embassy personnel, and the FBI examine witnesses, phone records, e-mails, and hard drives. Who has him? Where is he?
'State of Play a 2009 political thriller film, directed by Kevin Macdonald and starring Russell Crowe, Rachel McAdams and Ben Affleck will be screened on May 27.
A petty thief is gunned down in an alley and a Congressman's assistant falls in front of a subway – two seemingly unrelated deaths. But not to wisecracking, brash newspaper reporter Cal McAffrey, who spies a conspiracy waiting to be uncovered. With a turbulent past connected to the Congressman and with the aid of ambitious young rookie writer Della Frye, Cal begins uprooting clues that lead him to a corporate cover-up full of insiders, informants, and assassins. But as he draws closer to the truth, the relentless journalist must decide if it's worth risking his life and selling his soul to get the ultimate story.