JR's bulls in TNA's May Day shop
View(s):

Politicians and public relations stunts are as close to each other as bat and ball would be to a cricketer. Some stunts draw attention whilst others end up in PR disaster. Years ago, when the late J.R. Jayewardene was the leader of the opposition, the United National Party (UNP) chose to launch a protest over a fuel price hike then.

That was to travel from "Braemar," his private residence at Ward Place to Parliament, located then in the old colonial building overlooking the Galle Face Green. It is now the Presidential Secretariat.  Carts and bulls assembled outside "Braemar." Just after lunchtime when the procession was about to begin, some bulls which were unleashed had walked away. Carters and helpers rushed in different directions to rein them in. When the row of bullock carts began to move, Dharmasena Attygalle, an Ayurveda physician and MP for Kesbewa, chose to ride a thirikale or a racing cart.

As it moved, like formula one racing drivers who would step on the accelerator to gain speed, Attygalle placed his leg between those of the bull. The idea was to force it to run faster. Instead, the excited animal sprayed fresh dung on his immaculate white national dress. He had to dismount and rush home for a change. Another politician in a different cart could not bear the bumpy ride. He fell off and had to be put on a Morris Minor taxi for the rest of the journey.
Years later, Tamil National Alliance (TNA) Parliamentarians thought this the best way to attend their May Day rally in Jaffna on Thursday. So the group which is more used to being chauffeur driven instead of sitting precariously in a bullock cart, arrived at the venue much to the amusement of those present.

President breaks security ring; PSD gets shelling
President Mahinda Rajapaksa was to tick off men in his security detail for trying to rush him back to 'Temple Trees' after the May Day event in Colombo.
The move came when he first wanted to take part in the rally, leave and return thereafter to address the event. Clad in a denim trouser, T-shirt and jogging shoes, he had arrived at a location in Maradana. This was to join a procession that had begun from Green Path. Later, he turned up at Punchi Borella to join the crowds to march to Campbell Park, the venue of the rally.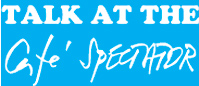 Even after Rajapaksa had finished his speech and prepared to leave, the procession was winding its way into the park. He told his security personnel to drive past those crowds. They did so until the Maradana junction and thought they would proceed straight to Colombo Fort and take the President to 'Temple Trees'.
The fact that his motorcade was veering away from the crowds angered the President. He pulled up those in the security detail and directed that they do as he wished. His motorcade stopped. Rajapaksa alighted from the vehicle and walked in the opposite direction from Maradana to Town Hall waving at the oncoming crowds.
His security detail must have remembered the dreadful incident 21 years ago on such a day involving the then President Ranasinghe Premadasa.
A notable absentee at the UPFA event was one time JVP firebrand, Minister Wimal Weerawansa. A regular participant, he did not turn up. This was despite attempts by some of his ministerial colleagues to ask Mr. Weerawansa to come over. One minister said he could not reach him.
Last week, when the Gazette notifications to grant strategic enterprise status to three "integrated resorts" projects, which the opposition alleges will have casinos, were debated, Mr. Weerawansa was not present in the House for the vote. 
---
Lanka on top of Telegraph's 'Strange Deportation' list
Sri Lanka has earned itself the questionable honour of being included in a list of 'Strange Reasons for Being Deported'. Compiled by The Telegraph's Travel section, the tale of tattooed British tourist Naomi Coleman's sendoff from Sri Lanka occupies top position. Ms. Coleman was arrested last month for having a Buddha tattoo on her right arm. She spent a night in remand prison before being transferred to the Foreign Nationals Holding Centre in Mirihana. She was deported with an apology and a Business Class ticket.
The Telegraph article also appears on its Sri Lanka homepage that offers travel advice to tourists aspiring to holiday here. It warns that the country is highly sensitive to perceived threats to Buddhism. The case of the three French tourists who, in 2012, were given a suspended prison term for kissing a Buddha statue is mentioned. Also included is the 2010 denial of a visa to US rap star Akon over one of his music videos that featured scantily clad women dancing in front of a Buddha statue.
But some of the other reasons for deportation are arguably stranger. For instance, 19-year-old Thomas Strong from Carlisle, Britain, was packed off from Turkey in 2009 after he dropped his shorts and "waved his manhood while letting rip a torrent of abuse" at a statue of the country's founder Mustafa Kemal Ataturk.
Last year, three men from the United Arab Emirates were ejected from the Jenadrivah Heritage & Culture Festival in Riyadh, Saudi Arabia, "for being too handsome". The Elaph Arabic language newspaper reported that "the Commission [for the Promotion of Virtue and Prevention of Vices] members feared female visitors could fall for them".
In January 2014, Australian Prime Minister Tony Abbott threatened to deport foreigners who spit, swear or "irritate people", The Telegraph also reports. Meanwhile, a German was deported from America for travelling with his guitar. He had said he was planning to take part in open mic night; officials had suspected he would seek employment.
A report last year revealed that 1,258 foreign residents were deported from Kuwait for traffic offences in the space of a single month. Misdeeds included driving without a licence, using their cars to carry paying passengers, jumping a red light more than once, or breaking the speed limit by more than 25 miles per hour.
The Telegraph also reports that Michelle Yeoh, the actress and Bond girl from 'Tomorrow Never Dies', was deported from Burma in 2011. No reason was given but the fact that she had just finished playing the role of Aung San Suu Kyi in a film was widely thought to be responsible. Finally, expats in Dubai may be deported under Federal Penal Code 3 for a number of indecent acts including "flashing someone your middle finger". 
---
FBI arrest pro-Lanka Senator on fraud charges
Republican senator Michael Grimm (New York) who moved a resolution expressing support for "internal rebuilding, resettlement and reconciliation within Sri Lanka that are necessary to ensure peace" is in trouble. He was arrested last Friday by the Federal Bureau of Investigation (FBI) after not turning himself in on twenty charges of tax evasion and fraud.
Mr. Grimm's alleged activity is said to be during the operation of his New York City restaurant, "Healthalicious," which seems still to be operating at its location on Second Avenue between 82nd and 83rd streets in Manhattan. Although the FBI has also been investigating campaign finance violations — and those charges may yet be brought — Friday's indictment was not about those issues.
---
Ranil studies constitution without executive president
Opposition Leader Ranil Wickremesinghe will conclude a month long visit to the United States in the coming week with a visit to Washington DC.
Among his engagements are a speech at the Curry Club to be attended among others by officials from the State Department, Defence Department and the corporate sector.
The UNP leader was a guest of the Centre for International Studies at the Massachusetts Institute of Technology (MIT). He was named Robert E. Wilhelm fellow.
The MIT Centre for International Studies said "during his time at MIT, Wickremesinghe will study how to formulate a constitution sans an executive presidency. He will also work with the faculty and students interested in Asian regional issues."
---
Info chief drops bricks
A journalist who attended a news conference at the Information Ministry on the upcoming World Conference on Youth 2014 complained of shortcomings.
He complained that media material was not provided on time and claimed the programme of events was not ready when the media conference was held on Friday.
The response to the complaint came from Dr. Charitha Herath, Secretary to the Ministry of Media and Information in the form of a story.
He said: "A man went to a recently constructed house. Pointing at two bricks, he said that they were not burnt enough implying that the house is not in a good condition.
"A wise man came along and said 498 bricks which were used for construction are well burnt and in good quality to build the house," Dr. Herath told the journalist. 
---
Even in Bahrain, MR remembers birthday
A visit to Bahrain did not deter President Mahinda Rajapaksa from telephoning Sri Lanka to make birthday wishes. His aides had carried the diary that contained the names of those who were marking their birthdays. When he called comedian Tennyson Cooray on Wednesday to wish him, the actor said he had been waiting for the call from before the crack of dawn. Mr. Rajapaksa explained that there was a time difference between Bahrain and Sri Lanka and hence he was late.
Mr. Cooray was to later tell colleagues that even President Rajapaksa phoned him from abroad to wish him. Another who received a birthday call was actress-turned-politician Malini Fonseka.