Facebook to use satellites, drones to spread the Internet
View(s):

SAN FRANCISCO (Reuters) – Facebook Inc is harnessing satellite, drone and other technology as part of an ambitious and costly effort to beam Internet connectivity to people in underdeveloped parts of the world.

The world's No. 1 social network said on Thursday it has hired aerospace and communications experts from NASA's Jet Propulsion Lab and its Ames Research Center for the new "Connectivity Lab" project.

"Today, we're sharing some details of the work Facebook's Connectivity Lab is doing to build drones, satellites and lasers to deliver the internet to everyone," Facebook Chief Executive Mark Zuckerberg said in a post on Facebook.

He gave few specifics and did not specify a time frame.

The move extends the social networking company's Internet.org effort, aimed at connecting billions of people who do not currently have Internet access in places such as Africa and Asia. Facebook has been working with telecommunications carriers to make Internet access more available and affordable.

"We're going to continue building these partnerships, but connecting the whole world will require inventing new technology too," Zuckerberg said in his post.

Facebook envisions a fleet of solar-powered drones as well as low-earth orbit and geosynchronous satellites delivering Internet access to different regions of the world. Invisible, infrared laser beams could allow Facebook to dramatically boost the speed of the Internet connections provided by the various aircraft, Facebook said on a Web page explaining the project.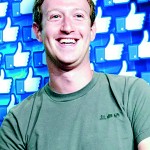 Facebook's plans to take to the skies underscore the company's rising ambitions to exert its influence beyond the confines of its 1.2 billion-member social network and to set the pace for new technology that will shape society. On Tuesday, Facebook announced plans to acquire Oculus VR Inc, a maker of virtual reality goggles that Facebook hopes could become the computing platform of the future.
Facebook is following in the steps of Google Inc, the world's largest Internet search engine, whose Google X division is working on a variety of so-called "moonshot" projects including self-driving cars and wearable computers.
Google announced plans last year to use solar-powered balloons to deliver Internet access to remote regions of the world.
Among the jobs openings posted on Facebook's website on Thursday were roles such as Antenna Systems Engineer and Electro-Optical Network Access Hardware Engineer.
Facebook also said it had hired a five-member team that worked at Ascenta, a British company whose founders created early versions of the Zephyr, which Facebook said held the record for the longest-flying solar-powered unmanned aircraft.
Shares of Facebook were up 28 cents, or less than 1 percent, at $61.25 in after-hours trading on Thursday.
Facebook buys virtual reality headset firm Oculus for $2bn 
By Mark Prigg
Facebook has bought a virtual reality headset firm in an unexpected $2bn deal that puts it in a head on battle with Sony.
The social network announced that it has reached a definitive agreement to acquire Oculus VR, a California firm founded by 21 year old college dropout Palmer Luckey that is developing leading VR headset.
'Mobile is the platform of today, and now we're also getting ready for the platforms of tomorrow,' said Facebook founder and CEO, Mark Zuckerberg.
'It's different from anything I've ever experienced in my life,' said Zuckerberg.
The firm is among the most advanced in the VR field, and recently began taking orders for the latest version of its $350 developers version.
'Oculus has the chance to create the most social platform ever, and change the way we work, play and communicate,' said Zuckerberg.
'Immersive gaming will be the first, and Oculus already has big plans here that won't be changing and we hope to accelerate.
'The Rift is highly anticipated by the gaming community, and there's a lot of interest from developers in building for this platform.
'We're going to focus on helping Oculus build out their product and develop partnerships to support more games.
'Oculus will continue operating independently within Facebook to achieve this.
'But this is just the start.
'After games, we're going to make Oculus a platform for many other experiences.
'Imagine enjoying a court side seat at a game, studying in a classroom of students and teachers all over the world or consulting with a doctor face-to-face – just by putting on goggles in your home.'
The $2bn deal includes $400 million in cash and 23.1 million shares of Facebook common stock.
Oculus is the leader in immersive virtual reality technology and has already built strong interest among developers, having received more than 75,000 orders for development kits for the company's virtual reality headset, the Oculus Rift.
Facebook said 'While the applications for virtual reality technology beyond gaming are in their nascent stages, several industries are already experimenting with the technology, and Facebook plans to extend Oculus' existing advantage in gaming to new verticals, including communications, media and entertainment, education and other areas.'
'We are excited to work with Mark and the Facebook team to deliver the very best virtual reality platform in the world,' said Brendan Iribe, co-founder and CEO of Oculus VR.
'We believe virtual reality will be heavily defined by social experiences that connect people in magical, new ways.
'It is a transformative and disruptive technology, that enables the world to experience the impossible, and it's only just the beginning.'
Oculus recently raised $75m to make its product mainstream.
'Over the past 16 months, we've grown from a startup to a company whose technology is poised to change the way we play, work and communicate,' said Brendan Iribe, CEO of Oculus VR at the time.
© Daily Mail, London