'New Chapter' concert in Colombo
View(s):

'New Chapter' is the latest name in the Lanka's Western music scene. Formerly known as 'Backstage', the boys have changed their approach towards the audiences now.  Their style of music covers rock, fusion, pop, gospel, funk and jazz n blues. 'We feel very lively and comfortable with our new name and it is a complete new chapter for us. We have changed our music styles and it is now more adult oriented' explained the leader Derek.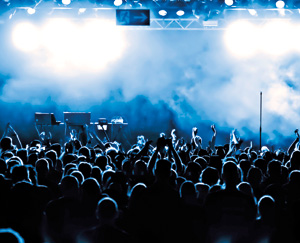 The band is currently working out on original compositions on the melodic progressive rock style. The band is now a popular outfit in Switzerland and the boys have been in Europe for the past eighteen years performing with top names in the field. Currently based in Liechtenstein, performing in pubs, clubs and open air concerts in Switzerland and Liechtenstein, 'New Chapter' is planning a big gig in Colombo towards the later part of the year.
'We actually started playing more challenging and advanced music for the singers as well for the musicians since lately. We are really overwhelmed by the response we got so far, our band is known for the unique sound we create with high quality vocals, guitar playing and professional style' said Derek in a special chat over skype.
'Musicianship in the outfit is great. Not forgetting Aruna on keyboards and Karrol, one of the best drummers in the scene here….we are actually happy that we are able to cover the stuff from Queen, Toto, James Brown, Whitesnake, 'Tower of power', Guns n Roses' with ease due to the dedication and talent of the members of the band' he explained.
'New Chapter' now comprises Derek Rutnam – guitar and vocals, Sanjaya Alles – keyboards and vocal, Adam Amaradasa- bass and vocals, Aruna Kalyanaratne – keyboards and vocal and Karoll Balaz on drums. 'Most of all we would like to thank our saviour lord Jesus Christ for showering his blessing upon us abundantly, the band will be looking forward to perform in Sri Lanka in near future, if the right opportunity comes along  also we would like to thank our families, friends, specially to Benji Ranabahu, Susantha Perera and Derek Wikramanayake along with all other musicians who have extended their support through out our journey' Derek said.