British Council Book Day
View(s):

World Book Day is celebrated with much passion at the British Council – and it was with pleasure that the British Council Library organised a two day celebration in honour of this year's World Book Day.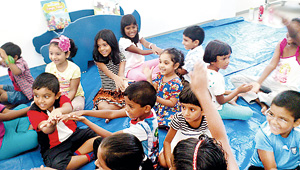 On Friday, March 7 – the World Book Day celebrations commenced with a buzz. As they had done in previous years, the British Council organised the Star Search, which ran throughout the two days. By finding a red star in a book, the lucky customer was entitled to receive a brand new copy of that same book.
It was refreshing to see all the happy faces of winners.
The British Council also offered all memberships at discounted rates in the hope of making it a step closer for the public to experience the joys of reading . Their unfailing and loyal customers, were also offered membership renewals at discounted rates. M. D. Gunasena, one of the leading book sellers in Sri Lanka; had a stall up at the British Council premises, with a great selection of books all on sale at discounted rates.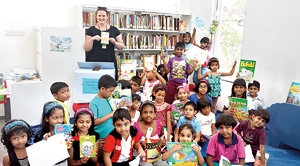 The Young Learners, ages 4 to 9 were treated to an interactive Story Time session with a fun twist. The British Council introduced The Big Book Swap in celebration for the World Book Day. The children participating were requested to bring a story book from home that was in good condition – a book that they were willing to give away. They were each given a moment to write a short note to the books' future reader, signed with their name. The books were dropped into a big box, and after the story time session finished, each child had the experience of picking out a new book from the box by themselves.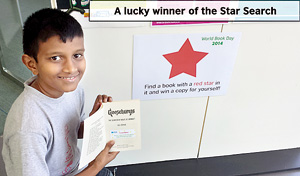 The idea of receiving a second hand, but useable book is to teach children that a book can never be too old to tell a story, and nor does it change the love it receives from its reader! That was the essence of the Big Book Swap, and it was clear from all their little faces that they enjoyed the mystery and fun that this activity provided.
Complimentary English Learning audio CD's for the kids participating in the story telling session were also handed out to the parents, with the objective of bringing an aspect of fun into the education of their young children. The World Book Day celebrations for 2014 were definitely a success at the British Council.