Opposition in 'No-Confidence' motion against Govt. inability to curb proliferation of illicit drugs
By Chandani Kirinde, Our Lobby Correspondent
View(s):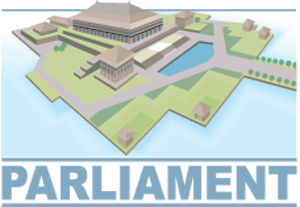 A 'No-Confidence' motion against the Government, handed over by the main Opposition United National Party (UNP), is to be taken up for debate in May, after a failed attempt by the UNP to secure a two-day debate in early April. UNP Leader Ranil Wickremesinghe said the 'No-Confidence' motion, which is based on the failure of the Government to crack down on the proliferation of illicit drugs in the country, needs to be debated for at least two days, so that Opposition MPs will have adequate time to get their views across on the matter.
However, Chief Government Whip Dinesh Gunawardena said the debate could be held on one day in April, with extended sitting times, but as there was no agreement, the motion is likely to taken up for debate in early May. Even though the Government was not too keen to give an early date for this debate, the Chief Whip said that the Opposition should ask for a debate on the Colombo Port City project, an issue that has been raised time and again by the Opposition Leader.
However, instead of a debate, Mr Wickremesinghe said the Speaker should appoint a Parliamentary Select Committee (PSC) to look into this project, as well as other projects that have been started based on unsolicited proposals.
While there was no word from the Government about a PSC on the matter, the Government submitted some documents to the House on the proposed Port City Project, but said the decision to allow the China Communication Construction Company (CCCC) was made after a thorough study of the proposals submitted by the Company.
In the documents, the Government said that, with the steady increase of the per capita income of the country, Sri Lanka has gradually lost its eligibility to obtain concessional financing available to developing countries, and has had to look for alternative sources of financing. One of these is the new export credit instrumentS that has evolved in many countries. Along with this has come an increasing number of unsolicited development project proposals, which the Government endorses only after a rigorous check on their necessity for the country.
The Government also submitted to the House a list of 39 such public investments that have been carried out through this system. These include the Colombo Port City project, which is estimated to cost US$ 1,337 million. Others also include construction of an expressway from Hambantota to Mattala Rajapaksa International Airport at a cost of US$ 412 million, to be undertaken by China Harbor Engineering Corporation Ltd.
With two important provincial council elections scheduled for this week, discussions are more likely to be on the outcome of the polls than on other matters, when Parliament meets next month.