Venus Williams back to stay?
View(s):

Venus Williams, a winner of multiple grand-slam events and one time undisputed Queen-of-Tennis is currently not in the top 10 of the world. Venus, now ranked 31 only had a descent result in New Zealand in January of this year. Apart from that, we knew that she was not well but was trying to make a 'come back' while younger sister Serena, dominated the world of women's Tennis with her power-house brand.

Dubai Open

Venus, however, was the winner of the 2014 Dubai-Open. In the last six years we hardly read her name connected to winning. This is her first recognized title in four years. In fact, most of us wanted to know where she was in the tennis scene. She has been appearing now and then to play doubles with Serena. When she was dominating the women's Tennis over 6 years ago, she suffered the loss of her sister and subsequent poor health did not permit her to win matches. She did not walk away from Tennis but stayed taking victory and defeat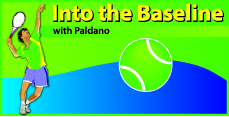 in the same vein exhibiting strength of character.
Now in her mid-thirties with an athletic build, she still has a few more good years ahead. The 2014 Dubai Open field was tough with seasoned players and new comers making a mark. Alize Cornet of France a 23 ranked player beat Serena Williams in the semi-finals in a sensational upset. In the finals, Cornet was able to get only 3 games from her sister Venus. In Tennis history, the very women were able to move so well as Venus Williams. She made the court small to her opponents giving them hardly any comfortable targets to hit.
The wealth of Gulf States in Tennis is represented by 'Dubai-Open' and 'Qatar-Open'. Women's WTA version of these two events concluded last week. With over four million dollars as prize money, these two events dominate WTA February calendar and they 'did' put up two impressive events. March which is just before the European clay season goes to events in USA. Indiana-Wells and Miami have put up a figure close to ten million dollars to lure the players for their events. Both are clay court events.
Two sisters and two styles
Serena Williams, the current number one in the world plays power-house Tennis. This blocks her opponents' shot selection range by squeezing time availability and pushes them to defensive positions. Serena has the ability to kill weak returns with canny accuracy. In fact their father thought Serena would be a winner one day when Venus was winning and dominating, ten years ago and that proved to be correct. Venus Williams' game is different. She is a fluent mover and if you watch her carefully she does not reposition as the Tennis tradition demands. She goes from shot to shot without an intermediate stop. To do this, I believe, one need highly developed anticipation, sighting, flexibility to change direction in motion and good sense of balance. Venus has all this. One sees her all over the court and all the time mixing and matching the five game situations effectively. At her peak the women's Tennis did not have an answer to this game. If what we saw in Dubai is a turnaround, then we may see the Venus's dynamic brand of tennis, this year too.
Singapore and the newcomers
If you browse the WTA website you will be confused why there are two rankings. One is called the WTA-Rankings and the other is named 'Road-to-Singapore'. WTA-Rankings give the player position, based on the points accumulated in the last 12 calendar months. Road-to-Singapore is the player position based on 2014 performance up to date. Last year, the latter was known as the 'Road-to Istanbul because that is where the WTA masters' was played. This year the venue is Singapore. The 'Road-to-Singapore' also shows the new comers into the big picture of the WTA world.
In the 2014 'Road-to-Singapore' rankings Li Na is dominating and she is considered the hottest property for endorsements in the sports world. Serena Williams and Agnieszka Radwanska are retaining their positions in the top ten. Simona Halep of Rumania won the 2014 Qatar-Open in the most impressive way. She was athletic, decisive and consistent. She is number three. Eugenie Bouchard the Canadian teenager has stepped in. Some of the big names that faded away have showed up again. Ana Ivanovic, Jelena Jankovic and Angelique Kerber are the noticeable ones.
European season
European season of Clay and Grass often gave the indication who will lead the pack at the end of the year. Many big names are resting to be ready for the tough European season. The second round of inter-nation FED-CUP is another reason for the big names to take the lean WTA winter schedule as 'time-off' period. There too many good players in the top 50 today. Winning a tournament now, means playing four to five very tough matches within a week. By any standard of physical activity, this is a tall order. For the spectators and tennis 'aficionados' European season is a treat that cannot be missed. If Venus sustains her Dubai-Open form the European women's season will be very attractive indeed.
–George Paldano, former international player; Accredited Coach of Germany, ITF and USPTR; National, Davis Cup and Federation Cup Coach–gptennis.ceylon@gmail.com-