Sujeeva, a 'true musical ambassador' to perform in Colombo
'Poetry of the Piano' on Friday, March 14 at the Lionel Wendt theatre
View(s):
Referred to as  a 'true musical ambassador' for her efforts as an educator, concert pianist and her musical and community outreach work, Sujeeva Hapugalle, the award winning solo recitalist returns to Sri Lanka to present a concert in partnership with the Zonta club 11 of Colombo. The concert 'Poetry of the Piano' will raise funds for one of Zonta's very special projects- that of helping to provide safe water to afflicted families in the North Central Province.
Sujeeva enjoys a special affinity with her audiences around the world in five continents. She has visited well over a hundred cultural cities through her work.
Excited about returning for this concert, Sujeeva has fond memories of her roots at home and at her school, Ladies' College. Her gold medal for dedicated services to her school is a most treasured award. She dedicates this concert to her beloved mother Indranee, a much loved music educator who tirelessly taught scores of students for over 50 years.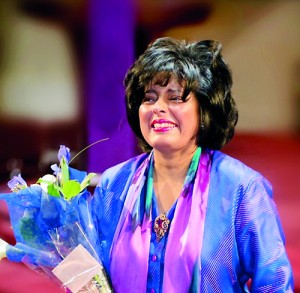 Sujeeva was an ABRSM scholar at the Royal College of Music, London, where she was a major prize winner. During her many years of residency in London she broadcast on Classic FM (UK) and BBC Television. She was a frequent solo performer amongst others, at St Martin's in the Field , St John's Smith Square, and via the RCM, at Royal Festival Hall where the Piano Concertos performed with orchestras include Tchaikovsky No 1, Rachmaninov  No 2,  Beethoven No 5,  Grieg, Saint Saens No. 2  and Gershwin's Rhapsody in Blue.
Sujeeva has been listed in the prestigious international roster of Steinway Concert Artists since 2001.   Steinways have produced the world's most coveted pianos since 1853 and are the instrument of choice in 98% of all major concert halls around the world for leading artists and performers. Sujeeva treasures her affiliation with them and enjoys a Steinway extended gratis to her for concerts and practice from any Steinway base around the world. At home, in San Francisco, she partners with Steinway in many special projects and concerts.
Sujeeva is in demand as a solo concert pianist for the six- star Crystal Cruise Lines. She has often presented additional impromptu lecture recitals onboard. She was also invited to present three recitals on the RMS Queen Mary 2 during the liner's maiden world cruise in 2007.
A dedicated and motivated educator, Sujeeva finds great joy in teaching. Her students are regular top prize winners of international, national, state and county competitions. Several of them have performed at Weill / Carnegie Hall as prize winners.
In an effort to encourage musical performance and appreciation traditions in the younger generations, her husband, Prasanna and Sujeeva extend much effort in setting up Young Artist Performance Platforms in the area. Her Musical Bridges initiative is also highly commended.
She conducts master classes at her studio for local and visiting pianists and other institutions in California , conducts teaching workshops and is invited to adjudicate at several leading piano competitions in the Bay Area, California. She has served on the Board of the San Francisco Chamber Orchestra where she initiated the popular Rush Hour Concert Series in San Francisco's Financial District which ran for six years.
Colombo audiences will enjoy Sujeeva in 'Poetry of the Piano' on Friday, March 14 at the Lionel Wendt theatre and can feel gratified that they will also be contributing to the worthy cause of Zonta's Safe Water Project.