Dramatising Daniel for today's society
View(s):

An up and coming young playwright, Angelo Pereira, is seeing his first major work come to life under the expert direction of Jerome de Silva. "Daniel" is a well-known Biblical character whose story is told mostly to children, but Pereira's perspective is geared to bring revelation to the not-so-young as well.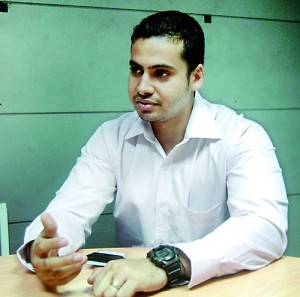 The story of the man who was thrown into the lion's den is often made very childish in popular rendition, Pereira feels. It is usually told as a tale of incidental valour and fortitude, but for the playwright, the reality of the tale is a complex psychology of childhood trauma.
"The story hasn't been portrayed in its true form," Pereira says. "Children in that period saw their families annihilated and then were taken captive."
"Daniel" the play is based on the playwright's reading of "Daniel Out of His Comfort Zone," a research publication by Dhanan Senathirajah. This work led Pereira to realise the richness of the historical context that is lost in typical cartoon and Sunday School narrations of the story. As the playwright sees it, bringing this context back into the telling of the tale is what makes it relevant for retelling in modern society.
"We all become something we don't want to become, for the sake of success and even survival," Pereira points out. And this is the exact predicament Daniel is struggling to resist, when as an outsider, he is forced to worship King Nebuchadnezzar.Resisting the mainstream and staying true to who you are was, in Daniel's context, "shooting yourself in the foot." The consequences of non-conformity may seem less intense nowadays, but Pereira firmly believes that it is important to address the issues of identity and peer pressure.
"Daniel," a play written by Angelo Pereira and directed by Jerome de Silva goes on the boards at the Lionel Wendt April 4-6.