Appreciations
View(s):

Dr. P.S.M.P. Nanayakkara (Padmanada)

You will be a friend of ours forever

"Leaves have their time to fall, and flowers to wither
At the North Wind's Breath and stars to set
But of all, thou hast all seasons for thine own,
O Death!"

Yes, Death has all seasons of its own and Padmananda's was no exception. On that unfortunate day – November 8, 2013 late morning, I received a text from his daughter conveying this sad news. I couldn't believe it, I was out of Colombo on work so I contacted Punchi (the live wire of our 62 group- friends for ever) to check and inform others.

My association with Padmananda dates back to the sixties when we were students at Royal College. We knew each other probably because we travelled to school on the 138 bus route; I was from Maharagama and he from Delkanda.

Other than the 138 route and being humble friendly guys, there was little in common between us; he was small made, studious and with an ambition to enter university; I was tall, did minimum studies, was involved in several sports and had no ambition to enter university. Joining Planting or the Armed Forces were my ambitions.

After leaving Royal – Padma, entered the University of Ceylon Peradeniya, Medical Faculty and I joined planting as planned. We lost contact for more than 5-6 years. It was at a Royal – Thomian cricket match we met once again, may be in the late 1970s. He had passed out as a Doctor and I was a Senior Assistant Superintendent on Moray Estate Maskeliya. We exchanged some interesting old stories and he came out with the good news of his intended marriage to Sharmini. She was also a Doctor.
Spontaneously I invited him and said he should bring his wife and spend some time with me on the estate. He did come whilst they were on their honeymoon. They had a brief but wonderful time.

We next became close when my wife Ranmali and children moved to Moratuwa once our kids started schooling, and Padma had started a private practice at Ratmalana and Sharmini was at the Cancer Institute Maharagama. Naturally he had to be our GP.
After sometime he moved closer to our place to Rawatawatte. He was a GP of the old school type who did not resort to various high cost investigations but diagnosed according to his experience with questions and variance signs and symptoms. He never resorted to treatment with strong medication; if he could control with coriander or inhaling he would ask the patient to do so.
Padma had the knack of putting a patient at ease. He used to touch on the Dhammapada and the Bible as well. The patient came out of his consultation chambers with a prescription for his/her physical ailment and one for mental peace and healing too.

Padma was a devout Buddhist but he did not look down on other religions. He used to bring Sharmini who was devout Catholic from Marawila and who studied at St. Bridget's Convent for Sunday Mass and sit and wait in the car till the service was over.
He was close to the Ven. Thera of Parama Dhamma Chaitiya Pirivena down Pirivena Road and conducted a free clinic for the poor every Sunday. The presence of many high priests at his funeral was testimony to the high esteem he was held in by the clergy.

Whenever we went to see him he would chat with me about college, sometimes politics and the value of meditation etc. He never charged us for consultation. Throughout my battle with cancer he and Sharmini were a tower of strength to me and my wife, they knew the trauma both of us were going through particularly my wife Ranmali.

Padma was a devoted husband, and to his daughter and son a loving father who brought them up with true Buddhist values. He in fact went to UK when his daughter had to be there for higher studies and stayed with her till she finished her exams, leaving Sharmini to attend to his patients.

When the Royal College 62 Group had our get-together at Bentota Beach Hotel in 2012, he came to spend the day with 'Friends for ever'. Some of our colleagues from abroad expressed shock and disbelief at Padma's sudden demise.

His beloved wife and children have lost a loving and devoted husband and father. We who came in contact with him particularly I, have lost a true friend, and society a great human being.

Padma , may you attain Nibbana
Your friend forever
Fred

Pubudu Piyuma Wickremasinghe

You did your duty beyond its call

On her 50th birth anniversary

Fifty years you would have been
If you lived to see this day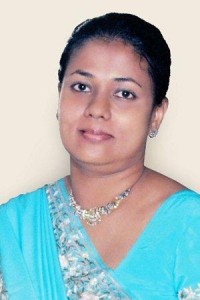 Fate's cruel hands were at their play
To take you away.
During those glorious days you lived
Meritorious acts you did had no bounds
Happiness and laughter, a life fulfilled
With friends and relations around
Suddenly! The gloom and doom appeared
With the days of your life numbered
You faced the challenge with aplomb
Never expected it to be so near.
You did your duty beyond its call
Unable to see the success of it all
Your parting was something meant to be
To a better life in Sansara may be
Leaving a lacuna in this life
A sincere friend, a loving wife
We mourn your death but pray so often
To end this circle of life in Nirvana.
Dear and near friends
Melicia Gunasekara
She lived a life worth remembering
Melicia Gunasekara left the world a better place than how she found it, and that has made all the difference.
As young Bridgeteens, we spent the bulk of our years at St.Bridget's together. Sometimes, we sat next to each other during music theory class and helped each other with our work. Perhaps I got to know her the closest during one of the talent shows in school. We both performed the same song at the piano, and Melicia truly made the piano sing. Her piano music soothed the troubled soul and her smile brought radiance to the world of everyone around her.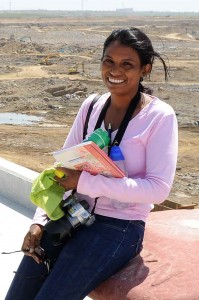 Melicia's neat handwriting and her attention to detail, made her a favourite among teachers at both the lower and upper schools at St. Bridget's.
Her willingness to share her notes was something that always charmed me. Melicia was generous, kind, and very considerate towards others. She possessed a reservoir of inspired wisdom combined with a warm sense of geniality.
Her geniality, gentleness of spirit, and exuberance made Melicia a ray of sunshine wherever she went. Her colleagues loved and admired her, and her friends and family adored her.
As a devout church goer, her spiritual side made her a compassionate person. She was faithful in the small things, and that was where her strength lay.
Mother Teresa once said: "Spread love everywhere you go. Let no one ever come to you without leaving happier." Melicia spread love with her smile. Almost everyone who walked in and out of her life, left happier.
Melicia is today, with the angels in Heaven.
Melicia's death has taught me to live as if I were going to die tomorrow and to learn as if I were going to live forever. She has been an inspiration to me, of what a young woman can become, if she believes in herself.
The key to immortality is to first live a life worth remembering. Melicia lived a purposeful life worth cherishing. She will forever be immortal.
Preethi Burkholder
He was a dedicated newspaperman
P. Krishnaswamy  
"I have fought the good fight, I have finished the race, I have kept the faith…" (2 Timothy 4:7)
In the evening of his life, on the verge of his 80th birthday, Krishnaswamy could well have echoed Paul's words to Timothy, that his was a well run race. His death on March 8, 2012, left us bereft, seeking to fill with loving remembrance, the void he left in our hearts.
As the youngest son of immigrant parents, Kittoo (pet name) spent his formative years in Hatton Estate and after a brief spell at the estate school, attended Highlands College, Hatton.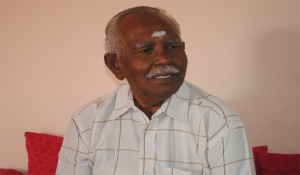 From the time I met Kittoo as my prospective brother-in-law, he assumed the role of friend, philosopher and guide to smoothen my path towards becoming a cherished member of their family. His own Eureka moment came when he met Valli, the girl he renamed, "Radha", to symbolise the magical union of Radha and Krishna in Hindu mythology.
Kittoo's career path was determined by the Times Group of Newspapers– a stringer for the Morning Times; provincial correspondent for the Lankadipa and The Sunday Times, feature writer for the latter; and finally, chief reporter/deputy editor of the Ceylon Daily Mirror.
At the Mirror, Kittoo was one of a high-spirited band of scribes led by the maverick Reggie Michael, whose hard-hitting editorials against narcissistic politicos were gleefully quoted by all and sundry. On those evenings when Mirror folk gathered to savour my sister-in-law's iddli, thosai and vadai, we would listen enthralled to uncensored tales of journalistic derring-do.
It was a momentous period in our nation's history and intense media attention was focused on events surrounding the Sirimavo Bandaranaike regime. Events which shaped the country like the coup d'etat of 1962; the Srima-Shastri Pact of 1964; the schools takeover in 1964; the JVP insurrection of 1971; the Republican Constitution of 1972, and the Land Reform Act of 1973, among others. Two major confrontations that shook the newsrooms were the takeover of the Lake House (ANCL) press and the forced closure of the Independent Newspaper Group.
Even as Kittoo reported on some of these happenings, his beat was mainly off the beaten track. His vivid imagery of the abortive elephant drive; of Talduwe Somarama's long walk to the gallows; of the clandestine ferrying of Pakistani troops through Katunayake; of the nexus between the General Hospital "ghouls" and funeral parlours and his exclusive interview with an Asian great aboard the Indian Vice-Presidential plane, provided grist for the tabloid's colourful headlines and exposés.
A routine assignment turned perilous when Kittoo and his cameraman were on-the-job. They were covering a joint Police-Army operation against ganja cultivators in Hambegamuwa, when the task force came under gunfire. The pressmen were ordered to lie on the ground; but "lying down" was not in the Mirror lexicon – so the duo belly crawled to a vantage point to get a clearer view of the action. Here they were waylaid by armed thugs who pushed them deeper into the jungle. The army reported them missing.
Mounting a search operation in unchartered territory was not on the agenda. So, novenas were held and poojas offered for their safe return; and return they did, thanks to their good karma and a Good Samaritan. Kittoo's telephone call to his Editor from their newsagent's office in the nearest township and Reggie Michael's welcome to the intrepid duo became part of the Mirror narrative. While declaring his unalloyed joy at seeing his men alive, Michael bemoaned the fact that he had lost the chance to publish their eulogies on the front page. Kittoo replied with equal panache. He thanked his Editor and co-workers for the "welcome home" bash, but expressed his wonderment at the many fine qualities he had acquired during his short incarceration. A signed copy of the eulogy was among his treasured keepsakes.
Although Kittoo joined the Ceylon Workers' Congress to advocate the cause of estate Tamils, the Black July of 1983 made him and his family seek refuge in India. Writing to the Indian press was Kittoo's choice to start his career anew and his commentary on social issues was what defined him. His was a call to action, a call for change. To honour this commitment his children launched the P. Krishnaswamy Memorial Award in 2012, to promote Journalism for Development and Change.
Shortly before his death, Kittoo was engaged in putting the final touches to his odyssey, combining the personal with the imaginative. It is a garland of tales from the steps of an estate school to the upper echelons of the newspaper world; set against the backdrop of the epic journey of his ancestors from the arid village of Nalukottai to the verdant hills of Ceylon.
Antoinette Thiruppathy