A show of food artistry at Kingsbury
By Tharooshie Mahahewage
View(s):
The Kingsbury Hotel, known for the opportunities it provides its staff to identify their talents organised another event to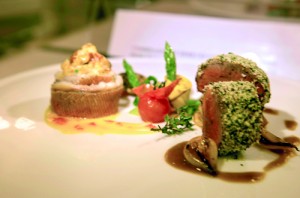 encourage its Kitchen and Food and Beverage staff giving them an opportunity to shine.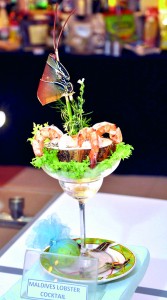 The Culinary Challenge held last month was judged by renowned chefs Koluu, Chandrasena Sudusinghe, Ranjith Morugama, Gerard Mendis, Nishadha Pediyapperuma and Sisira Senaratne.
The live cooking segment saw six teams of three with two hours to cook a three course meal. The gold medals were won by Prasad Nilanatha, Chaminda Dissanayake and Ganesh Dias, the silver medals went to Sujith Chandana, Asitha Priyadharshana and Amal Priyankara and the Bronze medals to C.G. Gamage, Nalaka Hewapathirana and Aruna Nawaratna.
The pastry (Static) competition was judged on the preparation method, the colours, presentation, and creativity and not on the taste. Ganesh Dias and Giyan Priyantha won the silver medals for the Pastry (static) Executive Chef competition and Sriyantha Ranaweera, Sanjeewa Caldera, W. R. S. Fernando and Chamara Jayawardane won the bronze medals.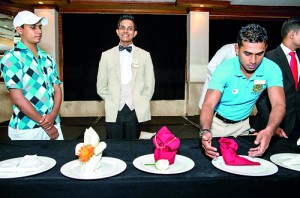 In the Commis chef line Anura Nawaratne, L.N.I. de Silva, Jude Perera,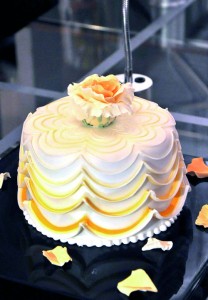 K.D. Manchanyake, Pasan Attanayake and Sashi Kumara won the gold medals, I.R. P. Priyadharshana, Salaiya Mendis, S.S. S. Ranaweera and Rangana Hemapala won the silver medals while Sanjeewa Kelum, Dinesh Perera, D.K. N. Madusanka, Damith Suranga, Malka Peires, Sajith Jayasekara and R. M. Janaka won the bronze medals.
In the trainee chef line Chamod Fernando, Dineth Madusanka and Bandara Abeysinghe won gold while the silver medal was won by Isuru Perera, and bronze medals by S.Lakmal, Sathyajith Kulathunga, Prasad Sherantha and N. D. de Silva.
In the Napkin Folding competition held for the F and B department (Food and Beverages) Sanjaya Dileepa won the first place, E.M. Pasan Ekanayake, the second place and W. A. Ayesh Chathuranga the third place.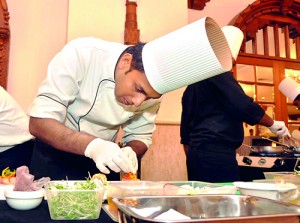 In the Mocktail competition also organised for the F and B department, D.P.T.D. Dias won first place, Amith Roshan the second place and Shehan Kavinda third.
The judges declared that each contestant had portrayed their skills and talent to bring about a spectacular display of outstanding food preparation and artistic presentation. Kingsbury hopes to continue with the competition and hold it annually as an all island event.