'Night out with a Cause'
View(s):

The Annix Group partners with The Kingsbury to present the third in the series of Ladies VIP events. The Ladies VIP Night –Video Music Box Party will continue the focus of bringing together women for a full 'Night out with a Cause'. The event will take place on Saturday 22nd March at the Balmoral, the Kingsbury.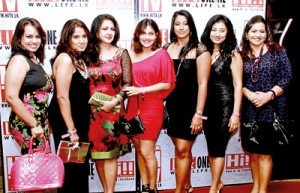 'These Sell Out events have become popular for its sophisticated ambience and as a place to be seen for a chic rendezvous with friends, and most importantly continuing to serve a purpose beyond the fun and enjoyment to raise funds for a worthy cause. Our strategy of providing unique features in our events continues with our International Video Music DJ from Dubai, which will be the first of its kind in Sri Lanka' said Latika Alok, Producer of Ladies VIP Night.
All proceeds from a Silent Charity Auction will be in aid of Children's Hope. Children's Hope is a non-profitable charity organisation in the Southern parts of Sri Lanka. The Charity has three main projects: Neth Savan Sarana, home to 60 children with vision impairments, hearing loss and learning difficulties.  Volunteers' Village provides the opportunity to work with underprivileged and disabled children and Karapitya Children's Hospital.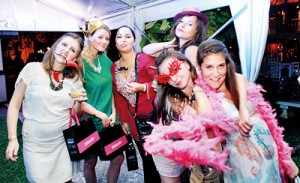 International Video DJ Gaby from Dubai was the first in the Middle East to play synchronized original music videos and will set the dance floor ablaze with his special talent of old school mixing and video creation which will be effortlessly infused. The evening will allow an opportunity to dance with original music  video hits on screens all night long from his private collection. The collection is only one of a few of such original music video collections from around the world covering the 70s, 80s, 90s to the present.
Ladies will be greeted with a complimentary Fashionista beverage and welcomed by red carpet hosts.  In addition, every VIP lady will take home a bagful of gifts from Amanté and others worth over Rs.3,000.  This entire experience is available at Rs. 3,500/-. Once again, men are most welcome to join the party.
The Kingsbury is the Official Hotel Partner of the Ladies VIP Night 2014
MTV Sports, YesFM and Legends 96.6, Sunday Times and Daily Mirror are the official media partners of the show.