French cinema at AF Colombo
View(s):

French biopic romantic film 'Vatel' will be screened at 3 pm on Tuesday March 11 and at 6.30 pm on March 12 at Alliance Française de Colombo auditorium, Colombo. This French, British and Belgian co-production is directed by Roland Joffé.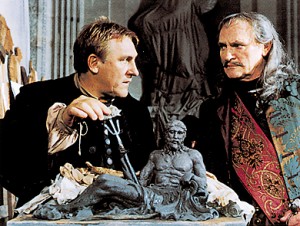 In 1671, with war brewing with Holland, a penniless prince invites Louis XIV to three days of festivities at a chateau in Chantilly. The prince wants a commission as a general, so the extravagances are to impress the king. In charge of all is the steward, Vatel, a man of honour, talent and low birth. The prince is craven in his longing for stature: no task is too menial or dishonourable for him to give Vatel. While Vatel tries to sustain dignity, he finds himself attracted to Anne de Montausier, the king's newest mistress…
'Martyrs' French-Canadian thriller directed by Pascal Laugier will be shown at 3 pm on March 18 and at 6.30 pm on March 19. Lucie, a small ten-year-old girl, disappeared some months earlier, was found wandering on the road. Her ill-treated body carries no trace of sexual attack. The reasons of her abduction remained mysterious.