Deauville tribute to Malani
View(s):

Internationally acclaimed film star Malani Fonseka is felicitated at the 16th Asian Film Festival of Deauville in France for her contribution to cinema for the last 50 years.  Malani will be honoured along with Japanese director Hideo Nakata and Taiwan's director Tsai Ming-Liang and their works were being highlighted throughout the festival that started on March 5 and ends today, March 9.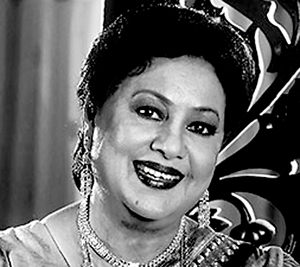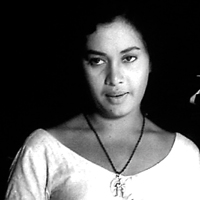 In honour of Malani Dr. Lester James Peries' 'Nidhanaya' (The Treasure), Dr. Dharmasena Pathiraja's 'Bambaru Evith' (The Arrival of Bees) and Prasanna Vithanage's 'Akasa Kusum' (Flowers of Heaven) in which she presented powerful performances will be screened at the festival.  Starting from the stage, Malani made ​​her first appearence in cinema in Tissa Liyanasooriya's 'Punchi Baba' in 1968 and went onto play in more than 150 films. Malani has won the Presidential award for the Best Actress on a number of occasions.
She was also presented with more than a dozen (OCIC) Awards and Sarasaviya Film Awards, and several national awards, including an honorary doctorate awarded by the University of Visual and Performing Arts in Colombo. For her role in 'Akasa Kusum', she received the Silver Peacock Best Actress at the 39th International Film Festival of India, the prize of Best Actress at the International Film Festival of . 'Itay's Levante, and award nomination for the Best Actress at Asia Pacific Screen Awards 2009.
In addition to her acting career, Malani has also produced and directed three feature films: 'Sasara Chethana' (1984), 'Ahinsa' (1987) and 'Sthree' (1991).
In 2012, she was a member of the jury of the International Film Festival of India, and the following year a jury member of the Asia Pacific Screen Awards in Australia.  According to CNN, Malani Fonseka is considered one of the greatest Asian actresses of all time.