Ranil goes after Govt. on Colombo Port City Development Project
View(s):

Questions about the Colombo Port City Development (CPCD) project once again came up in Parliament this week, with Opposition Leader Ranil Wickremesinghe calling upon the Government to table in the House, the project proposal pertaining to it, as well as the report of the Standing Cabinet Appointed Review Committee (SCARC) that has to study such proposals, make an assessment and report on it.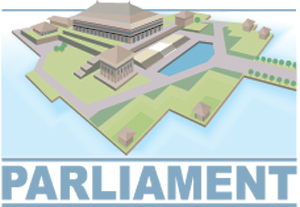 This time the Opposition Leader submitted details of the controversial project by way of a personal statement to the House on Thursday, after he was refused permission by Speaker Chamal Rajapaksa to raise the matter as a privilege issue the previous day. The refusal was on the grounds that the Opposition Leader was attempting to refute the reply given by House Leader Nimal Siripala De Silva to Parliament, when the issue came up in February.
"A reply given by a Minister to the House cannot be refuted or challenged. If the Opposition Leader wants, he can ask for a debate on the matter and discuss it at length," the Speaker said. The House Leader also supported the Speaker's suggestion for a debate on the CPCD project.However, the Opposition Leader said that a debate can be held only after the Government submits the relevant documents to the House. The Speaker too said that all details regarding major projects undertaken by the Government should be made available to Parliament, making the process transparent.
Mr Wickremesinghe, in his statement, alleged that the Government has acted in violation of the circular issued by the Ministry of Finance and Planning in August 2010, regarding the process to be followed in relation to Stand Alone or Unsolicited Development proposals.The Circular makes it mandatory for a SCARC to be appointed to evaluate and identify such unsolicited proposals and instruct the respective line Ministry Secretary on a suitable way forward, including proper procedure, documentation process, approval process, obligations, commitments etc., so as to ensure greater economic benefits to the country.
The Opposition Leader also said the Government had erred by not calling for proposals from competitive companies, and then awarding it to the most suitable one for the proposed US$ 1.4 billion CPCD Project, under which 233 hectares of land reclaimed from the sea, is to be developed. Of the developed land, the Government has agreed to give 20 hectares to CCCC on a freehold basis as return on their investment, while a further 88 hectares will be leased to the CCCC on a 99-year lease, and the remaining 125 hectares of land will belong to the Government from the date of projects completion.
The Government, however, stood by the statement made by the House Leader in February, that it had followed proper procedure relating to the agreement with CCCC, and said all relevant details would be submitted to the House when a debate is held on the matter.