MANILAL IN NY ON VALENTINE'S DAY
View(s):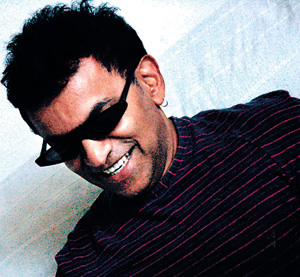 Popular singer Manilal Perera was off to New York to sing his love ballads to serenade the Sri Lankans in NYC. Manilal who's been away in Toscana (Tuscany) sang with a leading Italian Band called 'Surprise Band' for many years in Italy. 
He returned to Sri Lanka at the end of October 2013. Since then he has been performing as a guest artiste with several of our leading bands in Sri Lanka during the festive season with much astonishment to the Sri Lankan fans.
Manilal was the winner of the
Best Male Vocalist of Sri Lanka in the year 1992, 1993 & 1994 together with his band. His Band (Manilal & Upekkha) was top favourites in the 90s and he has performed at all 5 star hotel circuits in Colombo. He's planning on quite a few gigs in the future in India, Australia and New Zealand where he will be performing with absolute penchant.