Making the future of Sri Lankan cinema
Colombo International Student Film Festival (COINS)
View(s):

In an endavour to introduce a generation of academically qualified filmmakers and film artistes, the Digital Film Academy of the Sri Lanka Foundation is to launch the Colombo International Student Film Festival (COINS) 2014 from April 4 to 6. Held for the second time, Colombo International Student Film Festival, an open competition is an exclusive opportunity for students who have made cinematic presentation as a part of their curriculum in Sri Lanka and the world over. During the festival 40 films selected out of productions of local and international students a Jury of veterans will compete with screening throughout two consecutive days and over 50 short films selected for the finals will be screened during the festival.
COINS is organised as the final project of the Sri Lankan students who had followed almost two years of academic education on cinema and it is a joint effort by the alumni of the Digital Film Academy and the passing out batch of diploma in film and television 2011/13.
The festival will kick off with a workshop designed for Advanced Level students following mass Communication as a subject on April and this is conducted by renowned film director Sudath Mahadiwulwewa who will discuss the topic of film as a medium of expression and veteran film cinematographer M.D. Mahindapala who will provide an introduction to classical cinema of the world. This workshop will be immensely useful to those who have completed their school education and are contemplating to enter the new film industry or a new film world.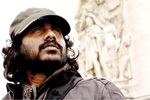 It also includes a cinema exhibition on motion picture technologies and delivers a comprehensive insight on the film and television production line together with live demos from video/film production.  "Having studied cinema, the festival is a platform for all the aspiring filmmakers and artistes to learn how to make, market and reach the world with their productions," Dhanushka Gunathilake, head of the Digital Film Academy (DFA) said. Dhanushka who qualified as a cinematographer and an academic on cinema and worked as a lecturer at Rai University in Pune and a few others in India as a lecturer in Cinematography and in Sri Lankan universities says the aim of DFA programme on cinema is to promote academics in filmmaking.
The DFA has been able to provide much needed systematic education on cinema and create filmmakers who learn only through the 'trial and error' method.
"We have been able to produce filmmakers who can start filmmaking without going through the traditional procedure of working as an assistant director for a long time," Gunathilake says. In addition to making films we also teach them how to promote their films, create a market and sell them.
Asked about the hopes of the younger generation in cinema, Gunathilake says that there are more than 200 young Sri Lankans working in animation films around the world.
COINS competition
Short films will be accepted in four categories- Fiction, Non-Fiction (Documentary), Experimental and Animation and the deadline is March 5, 2014.
Among the rules and regulations all films should be student projects produced under assignment in a University or Institute, they should be produced after April 2011, animation Films should be no less than 1 minute and live Action short films should be no less than 3 minutes and no longer than 25 minutes.