Barista Lavazza plays 'Kopi Kade' at Ape Gama
View(s):

Steadfast in its commitment to revering local culture, international coffee chain Barista Lavazza opens its twelfth Sri Lankan outlet at Ape Gama, Battaramulla. The thirty six acre model village recreates ancient Sri Lankan lifestyle from irrigation systems to handicrafts. This is the third collaboration between Barista Lavazza and Laksala, the park management entity of Ape Gama.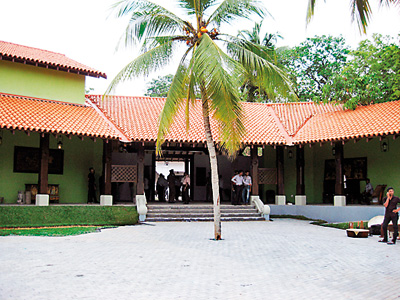 As the first international coffee house chain to enter Sri Lankan shores over a decade ago, Barista Lavazza is regarded as one of the founding pillars of the industry. Barista Lavazza outlets serve customers from prime locations around Colombo, Galle, Katunayake, Hikkaduwa and Kotte. Further outlets are expected to be announced shortly.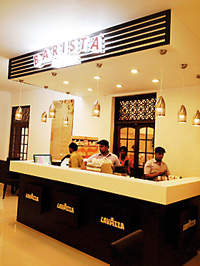 The Ape Gama Barista Lavazza store was declared open by Director Gehan Dias and CEO Thilina Amarasinghe along with the opening of the thematic village by President Mahinda Rajapaksa. The village adds a unique ambience to Barista Lavazza's latest coffee house, promising to attract tourist and residents alike.
Ape Gama showcases industries of ancient times such as pottery brassware, batik and woodcraft. Its construction comprises of daub wattle and thatched houses, tree houses, paddy fields, a tank with a sluice gate, a pagoda, paddy store, threshing-floor, recreational space, bird-watching spot and a sacred area. The village was opened in time for CHOGM 2013 hosted in Sri Lanka.
Barista Lavazza serves a complete menu including breakfast, lunch, dinner, snacks and desserts. The coffee chain has maintained exceptional food and service standards whilst forging ahead with its expansion plans.