Passengers tell of terrible experience on diverted SriLankan Airlines flight
View(s):

Feedback is pouring in on our story last week about SriLankan Airlines flight UL195 that was diverted from New Delhi to Jaipur for refuelling. The aircraft reached its destination three hours past the scheduled time of arrival on February 12.  The New Delhi-bound flight carried some high profile personalities, including Indian High Commission diplomats, a well-known book publisher and a multi-millionaire businessman.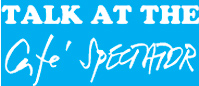 One of the VIP passengers described his experience as "terrible".  "We were to land in Delhi, our blankets were collected, our earphones were collected and, then, the pilot announced that he was 15th on the list to land while the airport signboard said the plane was landing at 5.23 pm." This passenger had a friend waiting in New Delhi to pick him up.
"Then he said we have been diverted to Jaipur," he reported. "Not once were we told why. We landed and were kept on the ground for nearly three hours. Security got in at Jaipur and we wondered whether there was some problem. Then, finally, we were told the plane was taking off. I think it was about 10 p.m. when we landed in Delhi."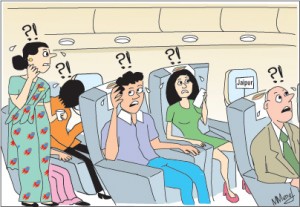 This passenger said he did not see the fuel trucks because he was not occupying a window seat. "My friend who was waiting for me left as there was no indication when the flight would land," he explained. "I had to take a taxi to my hotel. He said there were a number of planes which landed. But, suddenly, the board said 'Diverted'. He made inquiries but no one would say where it was diverted to. And it was clear weather."
He also said there was no food offered to them in Jaipur or vouchers to get food in Delhi. "The steward said there was no food because they had to get the new supplies in Delhi," he recounted. And on the ground, the signboard only said the flight had been "Diverted". There were no announcements.
Yet another VIP passenger confirmed the events on board the flight. He said, "After reaching Jaipur, the pilot came over the PA system again and apologised for what had happened "for reasons largely beyond our control".  SRILANKAN AIRLINES SAYS; SriLankan Airlines wrote to the Sunday Times denying what it said were "inaccurate and misleading claims" made in the news article we published. UL195 had been diverted to Jaipur due to congestion at New Delhi and not due to lack of fuel as claimed in the article, a statement from SriLankan Airlines Media Relations PR (Corporate Communications) Manager Deepal Perera said.
His statement said: "SriLankan wishes to emphasise that the facts stated in the article regarding the SriLankan aircraft carrying less than required fuel is both false and misleading. The Airline wishes to state that both SriLankan Airlines and Mihin Lanka adhere to the standard requirements stipulated by Civil Aviation Authority of Sri Lanka on the carriage of fuel. These requirements are mandatory for all the international airlines operating globally.
"This standard specifies the minimum amount of fuel that an aircraft is required to carry for a given flight which includes the fuel to destination, fuel to an acceptable alternate airfield and further fuel reserves that enable the flight to fly for extra thirty minutes. "In this context, SriLankan Airlines' flight carried a stock of fuel sufficient for an additional thirty minutes over and above the minimum required fuel on the New Delhi sector due to the congestion experienced regularly at this airport."
"Accordingly on 12th February, flight UL195 carried the standard fuel uplift as well as an additional 30 minutes of fuel. "However on this particular day the flight was requested by Air Traffic Control in Delhi to initially circle for ten minutes. The Captain then requested Air Traffic Control for a specific time for the commencement of the final approach and was then informed that he was number fourteen in the landing sequence, and they were not in a position to give a specific time as requested. As Air Traffic Control was non-committal the Captain decided to divert to Jaipur without further delay. (Several passengers confirmed that the pilot had announced they were 15th in the landing sequence, not 14.)
"SriLankan wishes to reiterate that the Airline always maintains the highest safety standards the industry requires, and considers the well-being of the passengers its foremost priority, which under no circumstance was compromised. "Thus Srilankan would like to assure the general public that at no point did flight UL195 experience a fuel shortage as mentioned in the said article."
Jamis Banda asks: The statement does not explain why UL195 was the only flight diverted out of Delhi at that time; and why other aircraft continued to circle in anticipation of landing. Fourteenth-or, fifteenth-in the landing sequence is not a long delay.
Meanwhile, an internal SriLankan Airlines source closely linked to operations said the company enforced a strict fuel policy that dated back to the time of the Emirates management. "But they are much stricter," he explained. He said the common practice now was to carry sufficient (reserve) fuel to an acceptable alternate airfield.
Therefore, UL195 may well not have had enough fuel to circle New Delhi — as aircraft of other airline companies did — until it was given the green light for landing. But it would have had enough fuel to fly to an alternate destination which, in this case, was Jaipur. Aviation authorities would do well to fully investigate what happened on UL195.
Senior management must be held accountable
Letter to the Editor
I write with reference to your article in the Sunday Times of February 16 on the SriLankan Airlines flight UL 195 from Colombo to Delhi on February 12. I was a passenger on board that flight on my way to a two-day meeting in Delhi. Very near to the time of landing in Delhi, we were informed by the pilot that the Delhi airport was experiencing a heavy rush of traffic and that we were 15th in the queue to land, and were therefore flying to Jaipur instead as a temporary measure. The flight detour must have taken more than an hour. We landed in Jaipur, and were kept in the aircraft for more than two hours without as much as an announcement or any refreshments. Exhausted as we were, it was a relief when it was announced that we would be on our way to Delhi. When I finally reached my hotel in Delhi it was 10 pm, way beyond the 6 pm schedule for which I had to cancel my working-dinner engagement.
Inconvenienced as we the passengers were, it is not that which I am writing to complain of. It is to highlight the basis of this escapade. My husband who was tracking our flight on the internet from Colombo, was obviously anxious because there was no report of what happened to this flight until I called from Jaipur more than an hour later to say that the Delhi airport was crowded and so we had to detour. He was even more surprised because he had seen that all other aircraft landed in Delhi close to schedule.
I gathered subsequently from this and your newspaper article, that there may have been a delay in landing in Delhi, but that our aircraft had not sufficient fuel to circle around Delhi until we could land, and this was the reason we had to fly to Jaipur. This SriLankan Airlines flight is a short daily flight to Delhi. Yet, SriLankan had not the preparedness by way of adequate fuel to accommodate a slight delay in landing which necessitated us to land in, and take off from another airport. The cost would have been substantial. As a Sri Lankan, I seriously question the unpreparedness and short-term, risky strategies of our national carrier — of their aircraft not been adequately fuelled for what must be a not-infrequent event.
The senior management of SriLankan must be held accountable for poor planning and risk management which is at a cost to the nation, and places passengers at risk and tremendous inconvenience. We should think twice before we fly SriLankan again.
Dr.Nimmi Gunasekera (an authentic passenger statement using a nom-de-plume)
---
Jaliya seminar cancelled after protest
The Washington DC based Centre for Strategic and International Studies (CSIS) sent out invitations last week on its Project on Prosperity and Development seminar. The keynote speech 'Resilience: Learning from Practice Across the Development Spectrum' was to be from Jaliya Wickramasuriya, Sri Lanka's Ambassador to United States.
"Framing Remarks" were to follow from Maria Otero, former Under Secretary for Civilian Security, Development and Human Rights at the U.S. Department of State. A panel discussion was to be headed by Nancy Lindborg, Assistant Administrator for the Bureau for Democracy, Conflict and Humanitarian Assistance, U.S. Agency for International Development. The event was to take place tomorrow. However, CSIS has announced a last minute cancellation. Reports say it followed protests from two different Washington-based groups.
---
Bonus for foreign job givers also
High wages come not only to those seeking employment overseas, particularly in West Asia. Even Sri Lanka Bureau of Foreign Employment (SLBFE) employees, who channel them for employment abroad, are in luck's way.
Like last year, they will receive one month's gross salary as bonus this year too. The money comes from the SLBFE earnings for channelling Sri Lankans for foreign employment, a government official said yesterday.
---
Staff drought at Weather Dept.
The Meteorology Department, whose employees work round the clock, among other matters providing weather data, is heavily understaffed.
Out of an approved cadre of 460, the number of positions vacant is 136. Three ministries — Finance and Planning, Public Administration and Home Affairs and Disaster Management — which studied the issue, have said that it would take at least two years to fill the vacancies. Met Department staff work on a 24-hour basis and their schedule covers all holidays.
Now, the Government has decided that retired meteorologists be recruited to fill the vacancies until new recruits are appointed.