Not a eulogy, but, an elegy: On Mel G.
View(s):

Last weekend was not a very good one for living out our post-conflict dream of the pursuit of happiness, despite being cast in the coming shadow of the country's national day – a day of putative liberty, independence, freedom, equality. The one evening there was the not very surprising, perhaps, news that an outspoken commentator had been followed out after a sportscast of a contentious rugby encounter, set upon by a gang of 'unknowns', and beaten in full view of uniformed guardians of the law. The very next morning, the shocking reports began filtering in about an ostensibly, or even demonstrably, apolitical senior journalist being attacked and knifed to death in her own home. Even those who didn't know the latter stopped their daily routines to shed a bitter tear; while especially those who know the former well enough were sympathetic and outraged.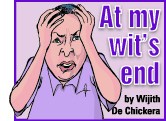 Today, a week after those twin hammer blows fell, like latter rain on a leaking roof, some questions remain unasked and unanswered in the public imagination. (These may be unfair by some segments of authority or establishment, but they are what the people are mulling over…) What warrants the public beating up of even such a controversial contrarian as the sports-caster who was set upon? Who could in fact carry out such a punishment for undefined misdemeanours with such a sense of impunity? Why did the knifing killer enter an occupied home if he was only a cat burglar; why did he have a change of clothes ready after the dastardly crime; why steal a pittance and a piece of relatively low-value equipment for the price of a life? How well would the long arm of the law fare in apprehending all such similar suspects as it did this one if it sensed a greater encouragement to prosecute all such cases without fear or favour? (These may be unnecessary; but as has been observed by reasonably neutral commentators, it is the price the powers that be pay for a permissive approach to law and order or the rule through law.) Who's safe from professional shock and domestic horror in Sri Lanka today?
There are no answers, my friends, which have not been blowing in the ill winds for some time now, if only for those who have ears to hear and minds to encompass it. Today, however, I'd like to ask and answer a different question – one that I think has some pertinence to the state of terror that still stalks some of its citizens like a ruthless social media stalker, but a million times more deadly. The question is this: who was Mel Gunasekera, that all her swains commend her so? That the answer won't bring back the dear departed is evident. However, it may serve in some small way to see that no more may have to go to dusty death her way, and that she would not have laboured in life to set a certain standard of humanity and professionalism in vain.
Even though I did not know Mel very well, except that is to say by her writing and her reputation, I had a strong sense of who the individual was. She was (I think) a solid reporter and a sterling researcher; she was (I take it from trustworthy witnesses) a simple person, a sincere friend, a superb professional. In death, she has become larger than life. No one can fault her eulogists for enlarging her territory from beyond the far country from whose bourn no one returns without serious ramifications for our sinful race. There will be those who mourn her passing for a day or a week… and there will be those who mourn her absence for a lifetime – if only because, with the death of this unique individual, an irredeemable sense of loss has descended like a weight that will not be denied its crushing eternal burden.
Now it is not my intention to pen a eulogy for Mel. It is too late for that, and besides I did not know her well enough to say anything new that has not already been essayed by others in better, more moving, and ultimately meaningful terms. Nor can one deny, but merely summarise, some of the pertinent issues that observers have raised in the aftermath of her tragic end. That we are – for all our veneer of peace, and its patina of safety and security – a violent society that has been brutalised by war and desensitised to the value of life… one that has failed to raise, address, and resolve some of the most pressing issues facing a post-conflict society.
Maybe we won't ever do, or feel the need to. But if the powers that be, the people of this land, and the perpetrators of this and other, similarly egregious crimes, can be made to feel and accept and understand that you don't need to be exceptional (like Mel was, as we all say) to be mourned; that all life is precious (as Mel's was); that no one deserves to die at another human being's hands for whatever reason (which Mel did, no doubt); then Mel would not have lived – and died – in vain.