Rich art heritage: Iranian paintings and handicrafts exhibition
View(s):

An exhibition of paintings and handicrafts presented by the Cultural Section of the embassy of the Islamic Republic of Iran is now on at

the National Art Gallery, Ananda Coomaraswamy Mawatha, Colombo 7 and will continue until February 7.

Seen as one of the richest art heritages in world history, Persian or Iranian art encompasses many disciplines including architecture, painting, weaving, pottery, calligraphy, metalworking and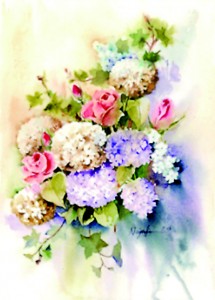 stonemasonry. A very vibrant Iranian modern and contemporary art scene has also emerged in the 35 years since the revolution.
As Iran marks the 35th anniversary of the victory of the Islamic Revolution in Iran, the Cultural Section of the embassy of Islamic Republic of Iran, together with the Department of Cultural Affairs in Sri Lanka, presents this exhibition to showcase the latest developments in the Iranian art scene.
Iranian watercolour artist Huda Najafi's work will be one of the highlights of the exhibition. Born in 1981, Ms.Najafi has had her works displayed in Germany, Tehran and Isfahan and at Iranian art festivals in Italy, Japan, Armenia and Saudi Arabia.
Entrance is free.