Prime objective should be to serve netball
Netball has existed and grown in Sri Lanka for a large number of years and now sees enthusiastic participation across the island. But how exactly do things stand at the administrative and competitive level, particularly when it comes to top local and foreign competition? To find out the Sunday Times spoke to four major personalities from the sport.
View(s):
Hyacinth Wijesinghe (Present netball coach of Navy and former national coach)
"Some administrative decisions are very good but others are very bad. I think Lakshmi can do something for netball but she needs proper guidance which I don't feel she is getting at the moment. Some of her decisions are very wise but others not so much.
"I have to say that the standard of Sri Lankan netball has gone down compared to the standard when I was playing. At that time our standard was very high skill-wise. Those days we had a lot of clubs but now there are very few clubs around. Now the top teams like the three forces, Police, Seylan Bank and Hatton National Bank are the major teams but in the past there were so many clubs. That is a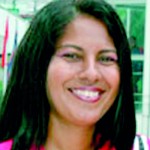 weakness because after leaving school the girls should have the opportunity of joining a club but that particular stage is not there and because of this the Sri Lankan team has a huge question mark. When we were playing for the Sri Lankan team we were adults. Most of the players were 26, 28 and 29, very experienced. Now things are completely different. In the Sri Lanka team at the moment, most of the players are from junior teams. This is because we have the highest level and the beginning stage but there is no middle stage. So the youngest girl is 16 and the oldest girl is 35. And how does the 16 or 17-year-old girl join with the 35-year-old girls and play together? Their ability to learn is different, their physical side is different, everything is different. I have spoken about this but nobody has taken this into consideration.
"Our Sri Lankan captain is 22 years old. She is a good player but normally the Sri Lankan team captain must be matured. I'm not saying she is not matured, but I'm saying this shows the Sri Lanka standard the team is full of schoolgirls. Take the Australian team, take the New Zealand team, take the England team, there may be only one girl under 21 but the other girls are all matured.
"Previously when players got into the national pool they knew everything. When I went into the national pool I knew tactics, strategies and we knew everything about the game. The national coach's duty was only to tell us what to do. But during my time as a national coach I had to train them in their footwork, skills and passes, so there basics weren't there. So my time and the country's time were wasted on their basics.
"There are also not many high-level local tournaments. But netball is a very popular game and everybody talks about it, so people involved with it have to think about it and help each other in a professional way. Doing things in a professional way is very important. The weakness of this Federation is that they are trying to satisfy everybody, including but me. But I can see that Lakshmi is good and she has taken good decisions but when she makes wrong ones someone has to tell her.
"We don't have a proper plan going into tournaments. The Asian Games are in September so we can have a proper plan and train steadily. But when they start, they go uphill directly without taking time. And I am also totally against the way the team is selected. This is the first time in history I have seen such selection. In two days for this Hong Kong tournament, 100 players were cut down to 12. It is very unfair for the girls and it is unfair for the selectors."
Trixie Nanayakkara (President of the State Services Netball Association)
"Firstly, and most importantly, the administration has to follow the constitution. If they do not do this that means their administration is weak, so how can we expect good results? The Netball Federation is a common organisation with several individuals; it does not belong to any person to do as they wish. It has 34 associations, so the Federation's people have to discuss things with them. But instead of doing this, they make their own decisions. Those are the main administrative faults. On the playing side, we actually have good players but we have to start programmes that select the best players from throughout the island. If we do that then we can bring top players into our national team so that it can fare well internationally. We should do this if we hope to produce good results. That's if we want to get good results and not just go and participate. If we just want to participate then there's no problem, any player can just go abroad, participate and come back. But if we want encouraging world results, we need to set out a plan and it has to be a properly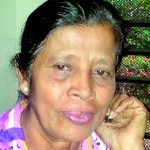 structured plan.
"I also think the President has to study the constitution and act according to it. She can't just act in the way she wishes. She has to follow this constitution. In 2009, we were the Asian champions but that side had senior, experienced players. We have to combine experience and youth, but that is not being done. Our national team should also train properly before going for ranking tournaments. In 2009 Sri Lanka was ranked number 14. Now I think we are ranked 26 or 24. So without any plan it's just a trip abroad for our players.
It's okay if the administrators accompany the players on foreign trips, I have no problem with that. But the main thing that should matter is the players. The number one thing which matters is the team and the players, not the officials. One of our players said they called the entire pool one day for selections, I think there were about 50, they called all of them on the same day and on the same day they selected the team. They started their practices at 9.00 a.m. and went on till 4.30-5.00 p.m. The players have to recover, we have to give them a chance. They are not only from Colombo. If they have practice on Saturday they have to start traveling on Friday night by train. If this was truly the way they selected a team I don't know for sure because this was what I heard from someone, then it is very unfair.
In 1995, there were 26 netball teams in the world. Sri Lanka was ranked 15th or 16th. During that period we had a good club tournament. Now there aren't that many clubs. We only have leading teams like Seylan, HNB, Air Force and Army, so standards have dropped. To improve things we have to plan our improvement and put down a set of targets and goals for a certain period. But this is not being done. People are only worried about their position.
When we want advice on a particular matter, we speak to the Secretary but she says she can't do anything and tells us to speak to the President. When we try to do this she does not answer the phone. So how can we solve our problems?
The Federation also has to call together all its associations once in three months for a meeting but they don't do this. So how can we discuss matters? There is also a sports society, the Ceylon Government Service Sports Society, and this is not a netball association but the Federation gives it voting rights. This is not correct.
Yasa Ramachandra (Former national player, national coach, international referee)
"Downfalls and growths are totally dependent on the administrative capabilities of individuals who run the Sri Lanka Netball Federation from time to time. As much as the number of genuine individuals, who crave to uplift the sport, there are equal and maybe more with vested interests in any administration. This is one of the major causes I personally identify as a setback. This is not limited to netball, the problems exists all over, beyond our shores as well. Those who come into the administrative structure should be neutral, unbiased and impartial. And they should be willing to serve the sport and should not expect any return from it. Whatever that comes across, good or bad, must be accepted with great humbleness. The prime objective should be to serve the sport, the country and the next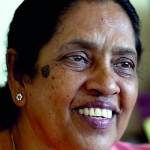 generation, not self.
"One of the most fitting examples to what I refer is Mrs. Anula Udalagama. She had everything as a well-to-do in the society and was eager to see talented and skilled girls take to netball. When Sri Lanka won the first international trophy in Malaysia in 1985 she was hospitalized. To show our gratitude we took the trophy to the hospital and she was too humble to take it to all the wards showing it to all, in the hospital where she was being treated. Those people who expect with sheer happiness in return to what they give are rare these days.
"Currently, if we look at the coaching fraternity in the Sri Lanka netball structure, there is a drop in skilled coaches. Those who have been engaged with the top teams were either not keen enough or were not fully dedicated to their potential. I really do not know what stagnates in that side. I really didn't see a coach with a clear vision in the recent times and it's an unfortunate state from the country's point of view. I'm not overrating myself, but when I was involved in coaching I took it as a huge responsibility, because I'm serving the country. I always had that pride in me and to support that cause, I had a very understanding and loving family. I made it a point to relate this message to the girls who represent Sri Lanka. That helped me become a good coach with a good track record. I should say I'm not the only one to serve with that state of mind. There are many others but not in the recent times.
"In addition we did not see anyone taking the umpiring trade. Besides me, Yasmin Dharmaratne, Olivia Gamage and Rupa Gunasekara reached the international stage, but it has been ages since someone went to the top level representing Sri Lanka. It's another area we have been neglecting.
But I think the current set of officials headed by the incumbent president is attempting to bring back those glorious days to netball. The current president Lakshmi Victoria is a well experienced player, coach and administrator. Above all she is young and possesses all resources around her.
In addition the Ministry of Sports should take firm steps to appoint skilled, talented and well educated individuals to different areas of the sport. If top officials make the initiative, by not being biased, or making influence on appointments or administration, there are many who are willing to step into the field and serve netball. It's the most essential need of the hour, and if we fail to attain that, Sri Lanka will have to strive harder than what they attempt today to reach the ultimate goals.
"There is a slight improvement in administrative and coaching structures presently, which seems to have a long term vision. In addition the present-day players should be updated with the up-to-date techniques. International exposure, something we lacked during our playing days, is also an important feature for any team's improvement. Above all it's highly important to give the players the know-how of the game in all areas, beginning from the district level. There are players with born-talent scattered around Sri Lanka, which means netball should reach all areas with a comprehensive blue print, if it is to improve."
Lakshmi Victoria  (President – Sri Lanka Netball Federation)
"As far as I'm concerned, as an administrator, a governing body should not come under the own style of the person it is headed. It can be done but not overnight. However there are areas where you are supposed to look into as an administrator. What has happened over the period is; different persons have tried to introduce strategies unique to them at different eras. This is a bad omen for the development of the sport. In netball's case, this method has done nothing better than confusing and pressurizing the players, coaches and umpires. These three components are the important cogs of any administrative structure and sudden changes and introductions will only push them back. "In addition netball suffered heavily due to the lack of a sponsor. It's important to have a sponsor who can back the sport at any level, and encourage its players. It affected mentally and as well as in other endeavours in the long run.
"Some claim that the netball fraternity lacks the unity. In my view it's not the truth; they are united but, at crucial points and at important times when a decision is to be made to the sport, they are opportunistically become groups, factions and individuals. Otherwise at other times they act like siblings, but what good does it do when the cohesive guidance is not at hand when it is needed. With me, all of them are very friendly but the outside world sees those involved in netball as a group sans policies. My view is that whatever the case may be, things should not get too personal. Setbacks in these areas will only give wrong impression among others. There is potential that all could work together in unison; after all netball is an all-woman sport and the strongest women in the country are in it.
"Unlike yesteryears, today netball is all about technique. It's a positive sign, where new-age changes have also brought fresh thoughts and goals among netball players, coaches, officials and administrators. Changes are good, if it is taken positively. Idling at the same point with unchanged visions will not bring any new hopes. Even if developments occur, it will not be evidently noticeable. During our playing days facilities, exposure and techniques were rare. But nowadays all these aspects are available within a hop step. These changes have gradually taken the sport forward, with positive changes and competition among players and teams getting more intensive. These are good signs for netball.
"What I feel is, while respecting the existing pattern and identifying the good part of an administration group, we should take steps to improve them. Not abolish them just because they are not in your league or due to other reasons. One cannot say that those, who ran and those who are running netball, are not keen enough. They were keen and they are still keen, to serve netball with full heart. What they need is a little push and the correct guidance, which they are getting at present.
"As the present administration we have short and long term plans in terms of development. Preparing for the upcoming Tri-Nation Championship is one of the short term plans and maintaining a national squad of 45 players is part of our long term plans. We will prune down this squad to 21 in time to come, but it doesn't mean that others will be left out. They will be trained under qualified coaches under a different squad. Players from that squad can be used to represent Sri Lanka against other international sides, which may give these players more exposure. All these are being planned with the aim of winning the Asian Championship.
"We need to go beyond developing players and look into improve the quality of our coaches and umpires. Assistance from international counterparts are being sought to help them out and there will be constant and effective training programmes for local coaches and umpires. We also are looking at the possibilities of brining down international experts to train our players, coaches and umpires with the latest developments.
"At the same time we have already begun training programmes for administrators and officials on how to manage the time and become efficient in what they do. In addition the national players must be given leadership and motivation training, which we have already initiated. We are planning to take this programme around the country. This can lead the players in becoming good coaches, umpires or officials in the future. We are also planning to introduce professionalism into netball. Plans have been already made with a long term vision.
"It is clear that those involved in netball at all levels, are human and mistakes are bound to occur. But using personal agendas will bring no good to the sport. What we can look forward is that unity should prevail, and we as seniors should work selflessly to leave a better tomorrow for netball with the aim of taking the sport to the pinnacle."