Keerthi Accoustica to go around the country
View(s):

Keerthi Pasqual who made a return to public performing with a solo and unplugged version of his 'Keerthi Accoustica' last November is ready to go around the country with similar performances. His second 'Accoustica' show will be held at 6.45 pm today, February 2 at the newly built Ave Maria auditorium in Negombo.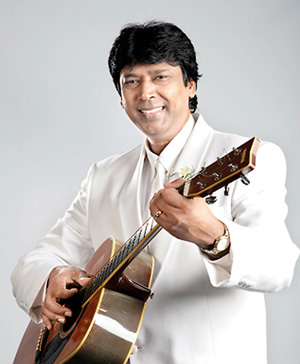 Famed among fans as 'the velvet voiced balladeer', Keerthi has a unique soothing voice that blends both classical and popular styles of singing. Pasqual who is a household name in the music arena began his musical career as a bass guitarist for the group Galaxies in 1976. His original debut song was recorded in 1980 and his maiden audio cassette released in 1985. To date Pasqual has sung over 300 songs and has succeeded in winning the hearts and admiration of a multitude of music lovers the world over.
While entertaining his fans, Keerthi also has been involved in many a worthy cause with the proceeds of his shows by helping children who are being denied parental affection. A part of the proceeds of this show in Negombo will be donated to Arklow children's home in Katana.  Keerthi is ready to perform anywhere around the country and he could be contacted on 0777742017.