JKH's Mack Air GSA for Air France, KLM
View(s):

Mack Air (Pvt) Ltd, a wholly owned subsidiary of John Keells Holdings PLC will represent Air France and KLM Royal Dutch Airlines in Sri Lanka from February 1, a media release issued by the company stated.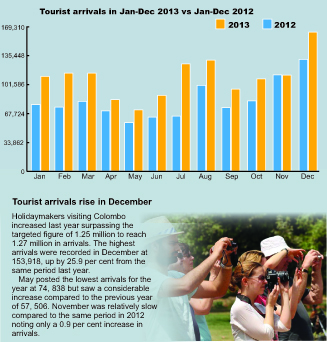 Mack Air will handle the various aspects of the Air France-KLM passenger sales processes in Sri Lanka, like reservations, ticketing, sales, marketing and BSP related actions, it was stated.
Mack Air takes over the Air France-KLM operations from Carson Cumberbatch PLC, which is a wholly owned subsidiary of Carsons Airline Services (Pvt) Ltd. Hari Selvanathan, Chairman, Carsons Airline Services (Pvt) Ltd said, "Carsons Group's association with KLM Royal Dutch Airlines, national carrier of the Netherlands prior to the creation of the Air France/KLM Group, goes back to over 50 years, during which period the Company represented the passenger arm of the KLM operations in Sri Lanka". However, Carson Cumberbatch has now decided to exit from airline operations with the mutual consent of KLM, it was noted. Announcing the re-launch of the GSA under the Mack Air/John Keells Holdings (JKH) banner, Romesh David, President, JKH Transportation Group, said, "Air France-KLM, with their far reaching network spread over four continents and offering services to all key commercial and tourist destinations of importance, whilst having the potential to contribute meaningfully towards increasing tourist visitor traffic to Sri Lanka in the years ahead." Yeshwant Pawar, General Manager – South Asia of Air France KLM, said, "We consider this as a significant move in our future plans to place Air France – KLM in an advantageous position in Sri Lanka's aviation industry".