Mary Jane in the land of lotus eaters
View(s):

Is it time for Sri Lanka to consider the legalisation of marijuana? Now don't get me wrong, dears. I'm not a mournful, soulless, lone voice for the pot-smoking lobby that has been agitating of late to get ganja legalised… far from it! But yours truly will be the first to admit that there's a perverse kind of logic to the plea recently made by weed-growing farmers in the Moneragala District. So widespread is its cultivation there – as a result of the abject poverty people face, and the failure of more traditional crops – that a corresponding renaming of the area (the Mary-Jane District is close enough to the original, isn't it?) might well be mooted in the House soon. So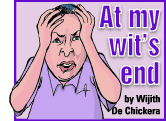 earnest is the appeal (previous cries for help have either fallen on deaf ears, or consequent policy has failed as much as Moneragala's mainstay harvests) that many legislators – to say nothing of sundry merchants of stupor and scurrilous mercantile captains – may be thinking about it.
Many other, er, tin-pot democracies too have considered legalising 'Mary Jane' (as it is often known). The US – our longstanding bête noire on another front – is just one of many Western nations to have done so (debated it, that is, prior to experimenting with approved legal use in two states: Washington and Colorado) for a considerable period of time. Although America's war on drugs makes it illegal for the world's First Nation's citizens elsewhere to own, hold, carry, or smoke marijuana, 'MJ' (as it is also known) is statistically the third-most popular recreational drug. (No two guesses what the first two are.) Of course, we'd all be more convinced if the US's First Citizen hadn't enthusiastically championed the cause in general, but then drawn the line recently at commending its use to children – his, in particular. You talked us into – and then out of – it, Mr. President.
On the plus side (now wait a minute, dears!), there's the argument that 'MJ' is demonstrably the least dangerous drug from among the unholy trinity of marijuana, alcohol, and tobacco. An estimated 50,000 Americans expire every year from alcohol consumption related causes – and that's not counting the horrific incidence of DUIs. Smoking, a State-side statistic says, causes less than 500,000 mortalities among smokers and passive smokers. In comparison, marijuana is not lethal – you can't, for example, die of an overdose of it. (Now don't die trying to disprove it, dears!)
There are other positives (really, folks, I am not trying to convince you!). Drug laws cost taxpayers millions of dollars in the US – and the Police Department in Marijuana (um, Moneragala) District is running short of funds as fast as they are running out of patience with unscrupulous ganja cultivators. (There's another theory that the cop crackdown on dope provides good cover for big-time drug-runners – a major large-scale, if clandestine, 'national enterprise' – who are being edged out by their would-be consumers' ganja habit. But out of courtesy for them and consideration for my own well being, I won't mention that fact here…)
The negatives (you see, don't you: I am neutral on this) are equally impressive. Those who get in to marijuana-smoking often migrate to harder drugs, and in a shorter time than it takes to sing "all that matters, Mary Jane, is your freedom". It could cause cognitive development problems and pose a threat to motor coordination. That wouldn't be so bad in itself if not for the fact that too many servants of our public (not necessarily public servants) – such as bus drivers and conductors – take ganja to soften the edges of long hours on a repetitive, competitive job on Sri Lanka's deadly highways and byways.
In addition, there is the pernicious effect that any form of addiction could have on our society. It is a lot worse than the hypocritical pontificating that the pontiffs, prelates, and princes of guilt-and-shame politics (who practise in private the very vices they condemn in public) will make – ad nauseam – if the 'make-MJ-legal lobby' gets its bill passed into law.
Making marijuana legal might have one salutary use, though. If its reputation is anything to go by, ganja gives its devotees an all-pervasive sense of peace and calm. And in a land where neither nirvana nor heaven have made practitioners of various faiths love each other more because of their respective religions, dope could go a long way towards doping the dopes who – lacking dopamine to soothe their samsara-stressed nervous systems – go about being vandals and hooligans to their hearts' content! If dharma will not make its more violently vociferous adherents tranquil enough to mind their own business and live and let live, perhaps marijuana will? Live, and let live… and let the troublesome lotus-eaters smoke dope! I wish you thought it was a joke. The joke's on us all – as long as ganja is illegal, but gangland warfare against minority religions isn't.