'A Moving Feast'
Dishes from Nihonbashi and Ministry of Crab to be featured at World Gourmet Society Festival
View(s):
Dharshan Munidasa's Nihonbashi and Ministry of Crab restaurants will be part of the World Gourmet Society Festival beginning on January 20, joining top restaurants across the globe in offering their interpretation of the World Gourmet Society's mission to discover new culinary landscapes in the form of a special side menu.
"Participating in the World Gourmet Festival allows me to bring a new dimension to the restaurant scene in Colombo by introducing people to a progressive menu that can be enjoyed across several locations," adds Dharshan.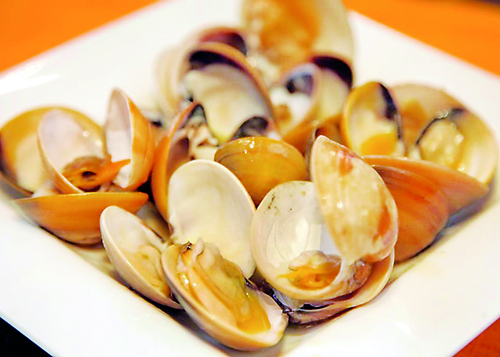 "Discover New Culinary Landscapes" is the mission of the World Gourmet Society (WGS), a worldwide club
of over 15,000 gourmet and food enthusiasts. WGS has worked globally with more than a dozen top chefs to translate that mission into side menus to be presented in their restaurants across the world.
Taking place simultaneously in 11 countries, the festival will see 18 renowned chefs offering unique festival menus during four weeks in their restaurants. Participating restaurants include the Michelin Starred Tamarind Group in London with Chef Alfred Prasad, the Michelin Starred Restaurant Saüc from Chef Xavier Franco in Spain and many more from Italy, Poland, the Bahamas, Brazil, Austria, and Germany.
For the WGS Festival, Dharshan has created a culinary experience titled 'A Moving Feast', featuring a combination of original and signature dishes from Nihonbashi & Ministry of Crab, effectively moving between the two restaurants. Carried out in partnership with safari specialists 'Ayu in the Wild Safaris Sri Lanka' (www.ayuinthewild.com), this distinctive menu is also offered as the start to a unique culinary adventure called, 'Gourmet in the Wild'.
For more information see website, http://www.world-gourmet-society.com/festival