An elite evening of music with Shani Diluka
By Mano Chanmugam
View(s):
A chosen few fortunate children of Sri Lankan parents who have migrated abroad, have reached the pinnacle of musicianship and international acclaim. Among these high achievers, Shani Diluka has made a formidable impact as a pianist of repute. Piano Magazine describes her as one of the greatest of her generation. London Sunday Times as, 'Passionate, sensible and immensely gifted….. capable of fascinating'. Arte Magazine said, 'Her prodigious talent, brilliant personality and her capability of squeezing out the music to its last essence, is rare and beautiful.'
What a dazzling array of superlative accolades from the crème de la crème of informed international music critics!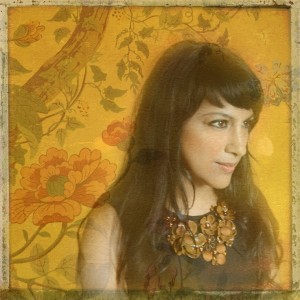 Shani Diluka has had a gruelling programme of numerous international concert appearances last year – 60 in all. Germany's music circles have been clamouring for her solo recitals in The Bechstein Series in Berlin, Hamburg, Leipzig, Frankfurt and Dusseldorf – all in October 2013. In November 2013 she took a London audience by storm at the Kings Palace Theatre on the13th and in France's Dijon Opera on the 15th with another tantalising solo performance. Shani is constantly sought after as a collaborator by the star performers in the classical music field and on June 5, 2013 she appeared at the San Francisco Opera collaborating with the tantalising world soprano Natalie Dessay.
In spite of this rigorous schedule of world appearances and mounting accolades, Shani has remained her graceful modest and calm self, performing with a vibrant and soaring virtuosity so full of an enchanting finesse. Her recording success can be summed up in her winning 16 international awards in the seven years she has been recording with Arte, Gramophone, Diapason, and Choc du Mundi.
Shani's 2014 programme of performances is just as formidable. But in the midst of all this activity, she has consented to be presented in concert by the Mano Chanmugam Music Foundation on February 12, both as soloist and in Trio, collaborating with exceptionally talented violinist Gabriel Le Magadure of the mesmerising Quatuor Ebene and the legendary cellist Valentin Erben at the Cinnamon Grand.
The Foundation has been able to present this elite evening of music because of the generous Platinum Sponsorship of BMW and Qatar Airways as the airline partner. Hopefully, other sponsors will be joining soon.
Tickets for Shani's concert on February 12,  priced at Rs. 10,000, 7,500 and 5,000 will include light cocktails during an extended interval of 45 minutes. The box plan will be at Cappello Salon, No. 5 Havelock Place, Colombo 5 from  January 22