A cropper again?
View(s):

A cropper again?

Just look around and you will see in almost every street corner people taking part in draughts, the board game which does not cost any extra cost. Recently a major tournament in this popular indoor game took place and since the winner could not be found even after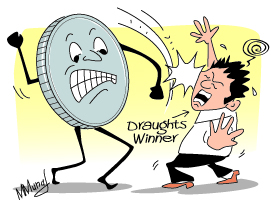 five days of competition the winner was decided on the toss of a coin. Apparently the man on the losing side of the toss was the man who should have actually won the event. On his instigation the competition may be staged again but what if the person who should actually be the winner becomes ends up being a loser again?
Only now the truth has surfaced
How come a suspended sports official has been appointed as the chef-de-mission for a sports festival to be held in Goa, India? Currently this official is holding a not so important post in a sports body but those who appointed him to this post were probably unaware that he had been suspended from the sport that he originally represented. This official has been operating as a national organiser for the past two years and officials started delving into his background only after he was appointed as chef-de-mission to Goa.
Will their efforts bear fruit?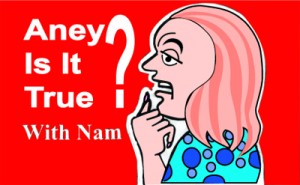 A union of sports officers has been clamouring for salary increases for nearly three years now but the boss has apparently been putting off the issue for some reason or the other. Now a major race is to be held shortly and these officials are adamant that they will NOT officiate in the event because their demand has been ignored. So how can an event of this nature take place without officials? Will the demand of these official bear fruit at least now?
All is not so well
Recently two top level sports bodies made a peace pact in Switzerland that all will be well between them back in Sri Lanka. All their grievances were apparently settled. Now the battle has been re-ignited on home soil between these two teams and entries have been made in police stations against each other as well. All this started when the boss of one sports body sent an SMS to a member of the other sports body. This has been noticed by the international body who are keeping a close tab on the movements of these two sports bodies.
House Work
A key sports body appointed an official for a planned tournament and since the event has been shelved this official has no work. But everyday he comes to work, that too on official transport, and according to insiders keeps on playing games on his lap top to while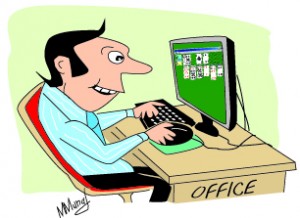 away the time. This official is also being paid a fat salary. Now all this and the transport that he is being provided is apparently for House Work only!
Skype interview not valid
A Sri Lankan coach who is now in Brunei has applied to be the coach of a Sri Lankan team and the interview had been done via Skype. The coach in Brunei has apparently been selected for the post but now officials in Sri Lanka say that an interview of such importance should never have been conducted via Skype! What is the position? Even we would like to know the outcome of this.