'Crusty's' : Colombo's newest healthy QSR
View(s):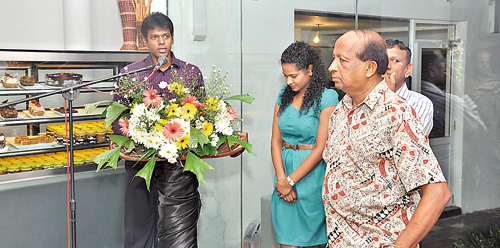 'Crusty's', the latest addition to Colombo's posh restaurants, was opend recently at the Pamankada Road in Colombo 6, one of the busiest surroundings of Colombo  'Crusty's' is a newest Healthy Quick Service Restaurant (QSR) , the latest trend to catch up world wide. Thus, the main goal of opening Crusty's is to satisfy the needs of health conscious folks and food lovers, catering to all age groups by providing a wide range of healthy, scrumptious food to choose from be it LOW-FAT Subs, soups or fresh salads and fresh juices.
What differentiates Crusty's from any other ordinary Quick Service Restaurant is that it comprises of a dining restaurant, take-away bakery, lounges, which serves Tea and Coffee, and a lounge separately for sports fans. Establishing a healthy fast food brand in a market where eating habits have long been unchanged was a overwhelming task boldly taken up by two brothers of R P G Holdings (Pvt) Ltd. R P G Holdings (Pvt) Ltd, founded by two brothers, is a new start up company run by a team of young dynamic individuals. A name to be rolled out to the public in the near future, Crusty's is the inaugural brand of the company.
Inspired by their passion for healthy food, the men behind the scenes at R P G Holdings (Pvt) Ltd, Pasindu Peiris and Ruwindu Peiris, having had immense exposure in the tea industry, decided to embark their journey as young entrepreneurs by stepping into the world of food. Regardless of age, whether being young or old, a larger proportion of the society is moving towards 'healthy living' and keeping fit. This is very evident with the number people spending a considerable time of their day at a gym or engaging in exercising activities in and around Colombo. What Colombo lacks is a restaurant that caters to this group of people and nutritional information of food being consumed.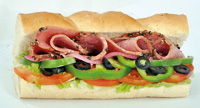 Moved by the absence of healthy fast food outlets, Crusty's is a new Healthy Quick Service Restaurant (QSR) opening in the busiest surroundings of Colombo, Havelock Road. Having grown up in the tea business, the boys have decided to incorporate a tea fusion menu at Crusty's. A completely new concept brought to the Sri Lankan food industry. The tea lounge specifically serves fresh tea and gourmet meals (hot and cold)prepared using the core ingredient – tea, created by veteran Chef Kapila Jayanetti of Palm Beach Hotel, Mount Lavinia.
For anyone in search of a venue for a small business meeting or a small private gathering or even to spenda very relaxed, memorable time with family or friends, Crusty's stands out to be the ideal place for such occasions. The lounges, more like private rooms, provide the flexibility of playing guest's own music while sipping his own cuppa of tea served at the Tea Library.
Crusty's is tapping into new consumer occasions with the recent national rollout of its catering programme. The added operation allows the brand to compete in a different space with fast-casual concepts with healthy options that have established their catering options. Crusty's tested catering in selected markets, Southern Colombo , before implementing the programme nationally on December 8th , said Pasidu –CEO, of Crusty's, having had immense exposure in the tea industry, decided to embark their journey as young entrepreneurs by stepping into the world of food.
'We were definitely prepared to take it nationally and always intended to," he says. "The holidays gave us a perfect occasion to offer the quality food …..Crustys is willing for'. Pasidu says catering may not have reached a new consumer base for the brand, but Crusty's existing fans are responding well to being able to enjoy its Subs/ sandwiches at board meetings, holiday parties, and other events.
The catering programme includes four different meal options and can serve between six and 50 people, Pasidu says. Two options, the Two Meat Spread and the Big Spread, allow consumers to create their own Subs /sandwich , just as they would in the restaurant. – SW