Hulugalle: The job hullabaloo deepens
View(s):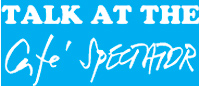 Lakshman Hulugalle, at the centre of many a controversy, has been removed from the only other post he held under the Ministry of Defence. This was the post of Director General of the Directorate of Non-Governmental Organisations (NGO) Secretariat. Yet, he continues to retain other positions.
Earlier, his position as Director General of the Media Centre for National Security ceased after the MCNS was dissolved from November 1 on the orders of President Mahinda Rajapaksa. Yet, the MCNS remains with its staff intact. With that the Police Special Task Force (STF) security contingent assigned to Mr Hulugalle was withdrawn.
This move came in the backdrop of 23 Police officers being transferred after a raid on a gaming centre near the Lipton's Circus. It had been operated by a woman, who, it is alleged, was a very close associate of Mr. Hulugalle. Two weeks ago, Mr. Hulugalle was admitted to the Intensive Care Unit of the Lanka Hospitals reportedly after an overdose of barbiturates prescribed for depression. He, however, denied these reports though hospital sources confirmed he received treatment under intensive care. These sources also confirmed that he paid a hospital bill of more than Rs. 150,000.
Now, some of the security personnel assigned to Mr. Hulugalle have been restored. On Wednesday, hours after staff at the National Livestock Development Board (NLDB) marked the dawn of 2014 with kiribath and kavun, Mr. Hulugalle turned up at his Deputy Chairman's office there. He was accompanied by two STF commandos and six Police officers from the Ministerial Security Division (MSD). All were armed.
A week before, NLDB sources say, he obtained the services of four workmen attached to the Board. They were transported to Mr. Hulugalle's home town near Panduwasnuwara for an assignment. Earlier, Mr. Hulugalle had told Sri Lanka Freedom Party (SLFP) seniors that he planned to contest the next Parliamentary elections.
With his post as Director General of MCNS no longer existing and his removal from the post of Director General of the NGO Secretariat, Mr. Hulugalle has no role to play in any organisation under the Ministry of Defence. Besides being Deputy Chairman of the NLDB, he also serves as a director of the Commercial Bank, On'ally Holdings Plc and Waters Edge Ltd. The Urban Development Authority holds 47 per cent stake in On'ally Holdings Plc. and owns Waters Edge Ltd. Whether he represents state interests is not clear and has not been defined.
Last week, he was a notable absentee at the pirith ceremony and the next day's alms giving at the residence of Defence Secretary Gotabaya Rajapaksa. He was also a notable absentee at the ceremonies at the Ministry of Defence and Urban Development on Wednesday to mark the dawn of 2014.
The MCNS, declared non-functional from November 1, continues. None of the staff members has been moved out from the offices overlooking 'Temple Trees', one of the official residences of President Mahinda Rajapaksa.
---
Skylight take-off for 2014
Gone are the days when tourist resorts in Sri Lanka resorted to mundane practices like holding beauty contests on a New Year's eve. They have become more innovative. At least in one south coast resort, which was fully booked, the theme for the evening to greet the New Year was to operate as an international airport.
The staff members were dressed as ground hosts and hostesses and "checked in" all those who attended the dinner dance after checking their "passports" (or tickets). They were required to go through a metal detector before settling down in their chairs. Champagne was served by servers dressed as stewards.
To cap it all, parked on the beach was a huge mock-up of an aircraft.
---
Builder of killer machine turns Santa Claus
He had many different names and many different roles to play in the past years when security forces fought a bloody separatist war.
Yet, Kumaran Pathmanathan is widely acknowledged for one important factor — the man who helped the now militarily defeated Liberation Tigers of Tamil Eelam (LTTE) build a powerful military machine.
So much so, an aide memoire circulated by the Ministry of Foreign Affairs (as it was then known) an year before the military defeat of Tiger guerrillas said he was wanted in Sri Lanka for (a) the bombing of the Central Bank, and (b) arms procurement overseas for terrorist activities in Sri Lanka. It said: "Mr. Pathmanathan is also listed by INTERPOL for alleged involvement in the murder of Indian Prime Minister Rajiv Gandhi on May 21, 1991 in Tamil Nadu." In this regard, years later, the Government granted permission for India's Central Bureau of Investigation (CBI) to record a statement from Mr. Pathmanathan in Colombo.
It acknowledges that Mr. Pathmanathan "functioned as the chief arms procurement operative of the LTTE throughout their terrorist campaign" and adds that he is "known to use several aliases and holds a number of different passports and identities to facilitate his operations and evade detection." Today, Mr. Pathmanathan is free to roam in the very soil where the weaponry he procured was used widely to cause death and destruction.
On Christmas Day, he played a role which he perhaps would never have imagined he would do — host a Christmas party in Mullaitivu for children who were fortunate to survive the separatist war. Some of them lost their fathers and mothers or both. Not all the housing needs of those displaced have been met. Yet there was a cake in the shape of a house on the table.
One paragraph in the aide memoire sums up KP's past role with the LTTE: "KP has physically been present in all possible arms bazaars viz – manufacturing and training locations. Whether it is a manufacturing country in the former Soviet bloc, former Yugoslavia, Middle East, Africa or the Far East or a dealer market in Hong Kong, Singapore, Lebanon, Thailand or Cyprus, sales of clandestine weapons for terrorist groups, he has skilfully done the job and has through years developed systems/procedures such as using trawlers for short distance transfers. Credibility of the KP Department among the dealers is rated high due to there being no payment defaults on the post of KP. Increased movements — movement of the LTTE shipping fleet is an ideal travel mode for him with less hassle as opposed to transiting via airports."
---
President bans night races in Colombo
President Mahinda Rajapaksa has puts the brakes on the conduct of 'night races' in the City of Colombo.  He has declared that in future if such races are to be held, they should be in a place outside Colombo. The move follows complaints of inconvenience caused to the public and disruption to the functioning of tourist hotels. Several tourists who chose to walk outside their hotels were stranded.
Also affected were people who worked late and wanted to return to their homes.
The Photo Focus pictorial essay in the Sunday Times of December 15 highlighted these issues.
---
Legal high flyer brought to his knees
A legal eagle, a staunch backer of the impeachment of Chief Justice 43, Shirani Bandaranayake, was in for a shock recently.
He was nominated as Sri Lanka's envoy for a country known for its wild life and nature reserves. He was cleared by the official Parliamentary mechanisms and his well-wishers, including those in the legal fraternity hosted a farewell party for him.
Alas, as he was zipping up his bags and preparing to leave, a 'petition' arrived to the powers that be that the man had once received a brief to fight against a service arm of the state. That too was for payment from an NGO linked to Tiger guerrillas. The diplomatic appointment was summarily cancelled and the sojourn hurriedly called off.
External Affairs Ministry Secretary Karunatilleke Amunugama confirmed that the lawyer in question was cleared by the Parliamentary Committee on High Posts. He said he would be posted to another country but declined to say why he was not sent to the country to which he was originally posted.
"Poetic Justice" said a judicious wit.
---
Buddhadasa links with UNP for demo against Weerawansa
The defeat of the budget in the Homagama Pradeshiya Sabha twice over seems to have come as good news for Minister Wimal Weerawansa, leader of the National Freedom Front (NFF).  No sooner it happened, he telephoned President Mahinda Rajapaksa who was at lunch at the residence of V.K. Indika, UPFA parliamentarian from Galle. He gave the news to President Rajapaksa only to be told that he has got to know about it.
"Sir, Jathika Nidhas Peramuna ekkenawa sabapathi keramu. Eyata hamoma kemathi (Sir, shall we appoint the National Freedom Front member as Chairman. He is liked by all). The President politely turned down the request by saying he would have to consult other stakeholders — UPFA General Secretary Susil Premajayantha, SLFP General Secretary Maithripala Sirisena and Homagama Organiser and Minister Bandula Gunawardena. There was more trouble for Minister Weerawansa at the Kaduwela Municipal Council. There, the ruling UPFA led by G.H. Buddhadasa and UNP Opposition Leader Priyantha Pathberiya joined hands to stage a procession. They marched from the Kaduwela town to Malabe. Over 2,000 took part in the protest.
Mayor Buddhadasa and Opposition Leader Pathberiya alleged that Minister Weerawansa was responsible for the transfer of the Divisional Secretary M.S.P. Sooriyapperuma. The reason – she allegedly left out Minister Weerawansa when she sent out invitations for official ceremonies arranged by the Council. Minister Weerawansa had directed that his name should always be included.