Big step forward in quest for honours
View(s):

Sri Lankan rugby has made a giant stride in the quest for greater honors. Despite being beaten by Madagascar they came back strong to beat Poland, a strong force in European rugby.

Ronnie Ibrahim, the coach of Sri Lanka, was jubilant. He was particularly happy with the performance of a team which consisted of several players debuting at the international level. It is now a matter of time before these youngsters grow in the game and the fact is that we have numbers to take the place of the experienced. This week the final leg of the Sevens series will close in Singapore. The last leg of the Asian Women's Sevens series will also take place in Pune this week. Once this is over it will be the club season. Information is that almost all clubs have contracted players from countries such as Fiji, Samoa and

New Zealand for the upcoming season. There is also much news of crossovers as well as homecomings for some. It is all a case of the other side being greener. With local talent too demanding the stakes will be high. The hope of the rugby-loving

fraternity is that the scenario will help uplift the game and not pose issues and lead to finger-pointing. All around one finds new faces in various roles: players, sponsors, coaches as well as another set of followers. The expectations are high and can be different and will hopefully serve to elevate the game.

Elsewhere, even before the club season starts, the schools are getting ready for the next term of rugby. Money talks and some hope money can win games. It is time that will tell a tale of six pence.

I read an article in the Bristol Post in September 2013 titled 'Shortage of referees is becoming a problem for the game' written by Bristol Society of Referees Chairman Andy Miller. It warns that clubs may not have a referee.

Some 18 games in the Bristol area will be without referees as concerns continue to grow about how rugby can attract – and retain – officials.

As a result matches will be cancelled while others will proceed with an unqualified player taking the whistle.

Verbal abuse is cited as a major reason for referees walking away from the sport, which is clearly struggling to deal with the issue and also counter-balance declining numbers by attracting new recruits.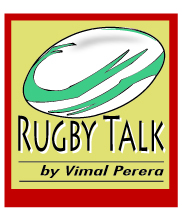 The Bristol Society reports that it signed up only one new member over the summer: a 15-year-old who is taking his first steps towards learning this most demanding of trades.
Earlier this year, the Bristol Post highlighted the problem of verbal – and even physical – abuse, by players, officials and touchline supporters.
"But it appears the situation has deteriorated even further. Bristol Society Chairman Andy Miller is reluctant to describe the situation as a crisis.
However, he admitted: "If last season the average number of games without a ref was in the range of 10-to-12 and if it now consistently becomes about 20 … is that a crisis?
"People have accused me of over-egging the issue when I talk about abuse.
"But it's clear – for whatever reason – which people are finding other things to do on a Saturday afternoon other than officiate at rugby games.
"We're not attracting any former players. Guys hanging up their boots, because of age or injury, go into coaching or want to put something back into their clubs which is fine.
"But people don't consider refereeing and part of that, I believe, is that they don't want to take the flak that might come their way. To be honest, I'm at the point of not really understanding what's best to do."
Miller believes there's a wider societal issue in terms of a lack of respect in general while criticism of refs at the highest level is filtering down to the grass-roots game. And if the number of officials continues to decline, it is clear that it will not be too long before first-team league fixtures may also find that they will not have an appointed referee.
-Vimal Perera is a former Rugby Referee, coach and Accredited Referees Evaluator IRB