African Literacy Project chairperson to attend CHOGM Business forum
View(s):

Bisila Bokoko, founder and chairperson of the Bisila Bokoko African Literacy Project (BBALP), will be attending the Commonwealth Business Forum in Colombo from November 12 to 14.  The BBALP is a non-profit, non-partisan international organisation with its headquarters in New York and subsidiaries in Ghana, France, and Spain. The organisation aims to promote literacy among African people by building well-equipped and modern libraries.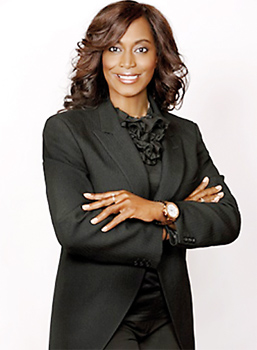 In addition to running the literacy project, Ms Bokoko works as a consultant for private companies in Europe and Africa. She is also the international brand ambassador for fashion companies. Ms Bokok has also helped produce the Pikolinos Massai Project, a line of shoes and bags designed in Kenya by over 1,000 women from the Massai tribe, one of the most threatened communities in the world.
During her trip to Sri Lanka, Ms Bokoko plans to meet members of the local business community as well as representatives of the fashion industry. She will take this opportunity to promote philanthropy in selling arts, fashion and local goods.