Karu's conundrum
View(s):

My Dear Karu,

I thought I must write to you when I heard that you have been appointed to head what is called a 'Leadership Council' for the Greens. I know that they haven't been doing awfully well under one leader, so now they have more leaders-but don't you think that too many cooks will spoil the soup?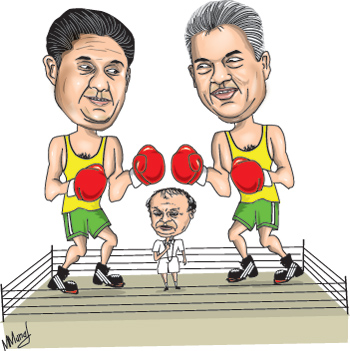 I say so because even before this so called 'Leadership Council' could swing into action, you have encountered problems with the 'young man in a hurry' crying foul and walking away from it. The only lady in the Council has followed suit, but we know that she is one of his strongest supporters.
It is a tricky situation, Karu. But you have been in such situations before. Why, you once surprised us all by taking seventeen MPs with you to join Mahinda maama's government. We were aghast that you could 'betray' the party and the leader who handpicked you over and above others.
You have since maintained that you did so to strengthen Mahinda maama's hands to end the war. I still think it was not a very smart decision because all those left with you never returned. It caused irreparable damage to the Greens and began a trend of crossovers that continues to this day.
However, we do respect you for what you did-and for also being candid about it- because you didn't cross over to increase your bank balance or to have criminal charges against you put in the backburner-which is what others are suspected to have done.
At the same time, the Green Man was also gracious enough to allow you to return to the Greens and appoint you as his Number Two when Mahinda maama was dishing out the 'karapincha' treatment to you. Of course there are those who claim he had his reasons-he wanted to keep SB in check, they say!
After all this, you were called a 'traitor' when you put your hand up to contest the Green Man for the party leadership a couple of years ago. At that time you said that you were doing what you thought was in the party's best interests-although many believed that you were being used as a cat's paw.
The Green Man beat you in that election quite easily because you had only one third of the number of votes that he got and we thought your political career was over. For your part, you were content to fade into the sunset and keep a low profile.
We do admire you for that because through all this turmoil, you never took to insulting the Green Man personally. You have maintained an extremely dignified silence when those from the camp of the young man in a hurry have tried to use the newspapers and television to humiliate the Green Man.
It now looks as if the young man in a hurry believes that he should inherit the party leadership. While we agree with him that the Green Man must shed some of his responsibilities and take a back seat, the leadership is not an heirloom to be passed from father to son!
Of course, it was not for nothing that the Greens were called the 'Uncle Nephew Party' or the 'Unge Nedeyange Pakshaya' and it is also true that DS did slyly ensure that Dudley got the job after him but those days are long gone.
I think the young man in a hurry threw away a golden opportunity when he emerged as the undisputed 'Number Two' at those elections held two years ago, displacing the other young man who was challenging him. He should have read his party's history and learnt from what his own father did.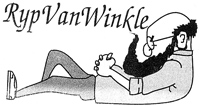 That was when JR held an election to decide who the Green's Number Two would be and the father of the young man in a hurry won that election. He didn't go around complaining, he kept working alongside JR-even though he once said it was a 'peon's job'-until he got the top job many years later.
We know, Karu, that you have inherited a can of worms. Not only would you have to strike a balance between the camps of the Green Man and the young man in a hurry, you would also have to fend off allegations that you betrayed the young man in a hurry-which I don't believe, even for a moment.
Although I still think that some of your political decisions in the past have not been the best, I believe that you are the best man for the job of healing the Greens. You may not shout at the top of your voice at public meetings but you have got the job on merit-and not because your father once led the Party!
So we wish you the best of luck, Karu for you will need every bit of luck you can get, to get the Greens out of the mess that they have got themselves into. Who knows, you might even succeed- because right through all this, you have been a gentleman and revenge is not your agenda.
Yours truly,
Punchi Putha
PS-I hope, for the sake of not only the Greens, but also for the sake of our country, which would benefit from a strong opposition, that you could fulfill the slogan you used when you first contested for the post of mayor in Colombo when your poster campaign said 'Aavoth Karu, Paayai Hiru'!