Appreciations
View(s):

My father, the dedicated surgeon | Dr. N.A.J. Niles

My brothers, Rajeswaran, Jayantha and I write these words of appreciation of our late dearly beloved father, to mark his 100th birth anniversary which falls this year.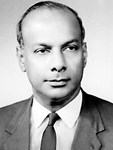 Here's an extract of an article in the Times of Ceylon edition of September 15, 1957 (Page No. 20) which stated, "Take the Batticaloa hospital, for example. The surgeon is a qualified specialist. He elected to do full time work and refused private practice. After initial discontent everything now works smoothly and all operations are done, free in the hospital – which means that all people in the entire eastern province in need of surgical aid find adequate attention in this hospital. This is no thanks to the Department. It speaks of one thing that is a steadfast, honest surgeon".
This surgeon was our father who served in the Batticaloa General Hospital in the late 1950s. His decades working in the medical field were not driven by greed but rather a satisfaction derived from tending to the sick while simultaneously challenging his surgical skills.
Those days there were no advanced private hospitals and everyone had to go to a government hospital and there were only a few highly qualified specialists in Sri Lanka. He showed no partiality or favouritism to anyone and never did private practice although he had enough opportunities to do so, and would have ended up as a wealthy and famous surgeon. He never expected anything in return, except his state salary.
Apart from his duties as a surgeon, he also served as a Senior Consultant and Visiting Lecturer. As a doctor and teacher, he set incredibly high standards of integrity, punctuality and dedication and expected his students and those who worked for him to follow his example in these virtues, which are rare today. Our father's illustrious work in the field of medicine was too well known to his contemporaries to elaborate here.
Having served in many rural hospitals islandwide and finally at the Colombo National Hospital, he reached the pinnacle of the medical profession and retired in 1973. He was the most senior surgeon in the country at that time. Although our father was healthy and active while in service, he was not so after he retired. During his retirement he led a modest and simple life with only his pension as an income, although he had the designation next to his name as FRCS (Fellow of the Royal College of Surgeon. London). He came from a well known Christian family and was the brother of the late Rev Dr. D.T. Niles. Our dear Pappa, passed away in 1978 at the age of 64 after a brief illness.
Our memories usually fade away with the passage of time, yet memories of our loved ones of outstanding qualities and human values remain in our hearts for a long time.
Rohan Niles
Happy to have been there for you when you needed me | Irangani Manawadu Perera
It is just one year since the passing away of my only sister (Akka), who was closest to me from the day I was born. Her end came after a brief illness. She had her early education at Our Lady of Victories and subsequently at Holy Family Convent.
I often think of the days we spent together at home, with our three brothers, and mother, after the sudden demise of our loving father, who was the sole bread-winner. He was comparatively young and active. Since then, the full responsibility of bringing us up fell on mother and I can still remember the supporting role played by my sister, though she was still in her teens. The memories of that difficult period still linger.
Akka tied the knot with Tilak Aiya and later they were blessed with two children, Rukshani and Loshan. As the only girl Rukshani was the apple of her eye. After Tilak Aiya fell ill prematurely, Akka had to single-handedly run his business, while attending to two school-going children. Her hard work and endurance brought results. She never shirked her responsibility towards her husband, and did everything to make him comfortable. During this difficult period, I was fortunate enough to maintain close contact with her, and to assist her in every possible way. 
She looked forward to family get-togethers and birthday parties. Going down memory lane, I can at least be happy reflecting on how close I was to her during her last years, assisting her and helping her to bear at least a part of her burden.
It was a shock when both Akka and Tilak Aiya passed away within one month leaving the children behind.
She was soft-spoken and kind-hearted. I pray she would be born again and again as my sister during my journey through Sansara, until she attains the Supreme Bliss of Nirvana.
Eromi De Silva
He served the education sector well | A.R.A. Nayeem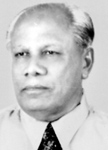 A.R.A. Nayeem was born on September 27, 1939 in the town of Dickwella in Matara. He was the youngest in a family of eight. His parents were the late Abdul Rahuman and Mrs. Sauthunath Umma. Nayeem passed away on August 19, last year. This appreciation is to commemorate his 74th birth anniversary.
He joined the government sector as a teacher in May 1958 and served schools in Dickwella, Weligama and Colombo. 
He was later appointed Principal of Al-Iqbal Maha Vidyalaya of Slave Island on January 1, 1975. During his period of service, he was promoted to Class III level in SLEAS (Sri Lanka Education Administrative Service) in July 1977.
Mr. Nayeem became principal of Al-Nassar Maha Vidyalaya Grandpass in January 1985, and served there for 13 years. In 1990 he began work at the Divisional Education Department, Colombo. Six years later on January 1, he joined the Zonal Education Department, Colombo and from August that year he served at the Western Province Education Department as Deputy Director of Education for eight years.
In 1998, he rendered his service as the Education Director of Tamil/Muslim Schools unit until he retired in September 1999 as a class I officer of the Sri Lankan Education Administrative Service (SLEAS).
During this time, various methodologies were implemented to upgrade the education of children. He urged the implementation of new teaching methods at training colleges and universities too. Nayeem was a graduate, post graduate and diploma holder in education, and served as a teacher, principal, deputy director, and a director of education in the field for 41 years.
His wife N. Misriya is a kind hearted housewife and they had four children three daughters and a son. 
His daughters are teachers and his son is a Director of Finance at a private firm.
Nayeem also served his hometown as well as society. He helped in the development of Dickwella Town and in the reconstruction of the mosque.
During the latter part of his life, he was an active member of the brotherhood organization in Ratmalana which contributed to the well-being of society.
May Allah grant him the heaven Jannathul firthouse Aameen, Yarabbal Aalameen
M.N. Mihraj
A salute from the Air Force to a role model Army Commander | General Joseph Everard Denis Perera
The demise of General Denis Perera, on August 14, this year brought great sadness not only to his family, loved ones, colleagues and friends but also to us who were in the Sri Lanka Air Force in the 1970s and 1980s and were privileged to know and work with or under him in Joint Services operations and other services and social events.
"Colonel Denis" as I called him in those "Air Force days" was a genial and knowledgeable officer, a friend of and role model to many an Air Force officer, including former Air Force Commander, Air Chief Marshal Harry Goonetilleke. The Air Chief Marshal and he were close buddies throughout their lives.
General Denis was born on October 10, 1930. After his education St Peter's College he joined the Army as a military engineer on his birthday, October 10, 1949 and retired from the Army in 1981, from the position of Army Commander and thereafter served his country in many fields, as a diplomat and military consultant and held many high appointments in the private sector. He was also primarily responsible for the setting up of the Sir John Kotalawela Defence Academy in Kandawela.
The incumbent Army Commander in a special publication in connection with the Military funeral of General Denis, the Adjutant General of the Sri Lanka Army and the President of the Sri Lanka Ex-Army Women's Association, among others, has already recorded at length the attributes, qualities and achievements of General Denis; and it now behoves me, who knew him well, to say a few words about his close association with the Sri Lanka Air Force.
It began way back in 1970 when he was the Commandant of the Army Training Centre at Diyatalawa. He was instrumental in promoting "friendly" soccer fixtures between the ATC and the SLAF Diyatalawa, played on the Polo Grounds. In the troubled times of April 1971 and the months that followed, he being the second senior-most Services Officer stationed at Diyatalawa acted as co-ordinator for many aspects of Joint Military Operations in the Bandarawela, Haputale and Welimada areas. While serving as the Military Liaison Officer at the Ceylon High Commission in London, he was of immense help to those SLAF officers and cadets who were undergoing training with the Royal Air Force.
During preparations for the hosting of the Non-Aligned Summit Conference (NASC) in Colombo in 1974, the Chairman of the NASC sub committee, Ben Fonseka of the Foreign Ministry, who also served as our Ambassador in Kenya allocated General Denis the responsibility of co-ordinating with the Army, Navy and Air Force to select and train service officers to function as liaison officers for the delegations that would be attending the Summit. This task he accomplished with aplomb.
General Denis, especially when he was the Army Commander, attended many functions in the Air Force Officers Mess. On one occasion, he specially drove up to Diyatalawa, to attend a guest night. He was also invited by ACM Harry Goonetilleke to be the Reviewing Officer at the passing out parade of No 10 Student Officers', No. 5 Office Cadets' and No 41 Recruit Courses in September 1978.
General Denis was a dutiful husband, good father and fine friend. Simplicity and readiness to help and offer advice when asked for, were hallmarks of his character. 
General Denis, Sir, though you have departed and crossed the great divide, your name will always be remembered by those of us in the Air Force who knew you for the fine qualities you possessed. For now it is "goodbye" from us till we meet in the land "Beyond the sunset".
Retd. Sq. Ldr. J.T.R. Fernando
comments powered by

Disqus