"I'm an ambassador, not just a pretty face"
By Vinusha Paulraj | Pic by Indika Handuwala
View(s):
"Winning the crown was the easy part" claims 23-year-old Amanda Rathnayake , the new Miss Sri Lanka for Miss Universe, as she talks of her rigorous training regime in preparation for the Miss Universe pageant.  "There is a huge leap that is expected of any girl after she wins a title like mine," she says, adding that in her case it is an even bigger challenge because she has no modelling experience. "I need to work on my walk," she laughs. But despite the gruelling hours at the gym, or the effort put into eating healthier she declares that she is enjoying the experience.
"Being a beauty queen is not the same as being a model, you are an ambassador and not just a pretty face," she says. Developing communication skills and learning etiquette are all part of her day now.  Travelling from training sessions to fit-ons for her elaborate wardrobe for the pageant does take its toll but "you have to be tough and you can't give in to emotions even if it means being the only calm person in a particular situation," she smiles. "In the evenings I go to the gym and do light weight training and cardio workouts, but my new found passion is Yoga. It really relaxes me."
Representing Sri Lanka does not seem an added pressure on her because she feels she represented Sri Lanka throughout her years of study abroad. "The only difference is that now I have a voice because of the title." Amanda will leave for Moscow where the Miss Universe Pageant will take place later this month. 
An independent young woman Amanda is determined to always be herself. "Being myself got me the title in the first place, and I will not compromise my attitudes and values for anything. If I do, people will know I'm not being genuine," she reasons. "I am very excited to get on that stage on the final day and represent Sri Lanka. Knowing that the world will be watching the show and being able to stand proudly for my country is an exciting feeling."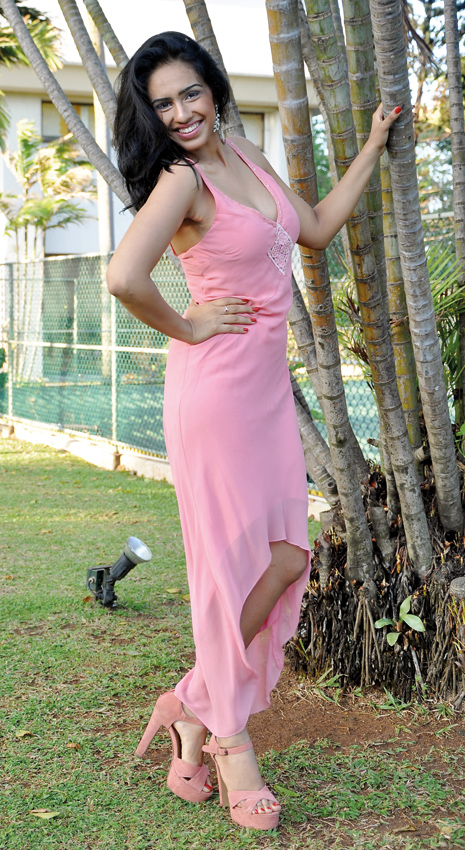 comments powered by

Disqus