Impeachment of CJ 43 on Canada's grievance list
View(s):

Canada's delegation to the Commonwealth Heads of Government Meeting (CHOGM) in Colombo will be led by Deepak Obhrai, Parliamentary Secretary (Deputy Minister) to the Minister of Foreign Affairs. He represents Calgary East for the Conservative Party of Canada.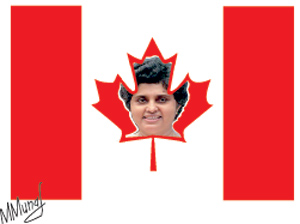 Canadian Prime Minister, Stephen Harper last week reiterated he would not attend. The main reason he claims is the Government's bad human rights record. Canada has also listed the impeachment of Chief Justice 43 Shirani Bandaranayake as another reason for the boycott.
Education Services Minister has a lot to learn
After delivering a controversial speech at his father's funeral, Education Services Minister Duminda Dissanayake, son of the late Berty Premalal Disanayake, turned up at the Janadipathi Mandiraya last week.
When he walked in, President Mahinda Rajapaksa was in his private gym doing his regular morning exercises. Minister Mahinda Yapa Abeywardene was present. Dissanayake said he wished to speak to the President in private. 
The President's response was not so polite. He asked what else Dissanayake had to discuss with him privately after saying all the things he needed at the funeral of his father.
President Rajapaksa also said that five senior ministers had asked him how Dissanayake can remain in the Cabinet after making such remarks. Dissanayake struggled to explain his position. Mr. Rajapaksa then advised Dissanayake not to be misdirected by people who had different agendas. He said Dissanayake was young and had a lot to learn in politics.
Meanwhile, Anuradha Jayaratne, son of Prime Minister D.M. Jayaratne also turned up at President's House. The President gave him the same advice.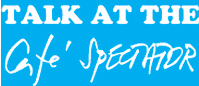 Two days later, when the Government Parliamentary Group meeting was in progress Minister Duminda Dissanayake turned up somewhat late. At the door of the meeting hall, he changed his mind and turned back saying that he had to watch a sports event on television. After learning of his conduct, President Rajapaksa had reportedly asked party seniors whether action should be taken against him.
What Namal will get
At this week's swearing-in ceremony for nine new deputy ministers, Power and Energy Minister Pavithra Wanniaratchchi asked UPFA's Hambantota District MP Namal Rajapaksa why he had not received post. The question was endorsed by Minister Sumedha Jayasena, too.
Namal Rajapaksa replied that he would soon receive something bigger than a deputy minister portfolio. That made the two ministers curious. They asked what it would be.
When my father goes on retirement, their home Carlton House (Maha gedera) would be given to him, replied Namal.
Travel ban for ministers, top officials during CHOGM
President Mahinda Rajapaksa has imposed a ban on his ministers, deputies and senior officials from foreign travel from November 1 to 30. The order has been sent out to all ministry secretaries by Presidential Secretary Lalith Weeratunga.
Besides those in the Cabinet and their deputies, the directive will apply to Ministry Secretaries, Additional Secretaries, Heads of Departments, Chairpersons of Corporations and heads of statutory bodies. The move is in view of the CHOGM.
WPC polls: Battle starts for CM stakes
With speculation mounting over early polls to the Western Provincial Council, the selection of the chief ministerial candidate for the two main contenders – the UPFA and the UNP – has become the talking point. The name of a politico who has been much in the news over an election incident is being mentioned as the possible UPFA contender. What of the UNP?
At least one Colombo UPFA stalwart, who failed to obtain a post as a minister or deputy minister, they say, is talking to the UNP. But the UNP will first have to sort out its internecine issues before the matter receives attention.
Lee's exclusive report on UN failures in Sri Lanka
Maththew Russel Lee of Inner City Press in New York claims "exclusive credit" for publishing a follow-up report on the United Nation's failure in Sri Lanka during the final stages of the separatist war — with a link to the full report.
Lee says, "First, Secretary General Ban Ki-moon's spokesperson Martin Nesirky said that Ban would have something to say on it in September. This was a brief reference in his General Assembly speech. Then yesterday (on Friday) Inner City Press asked Ban's associate spokesperson Farhan Haq, who said "we will have, I think, more to say in, I believe, the days and weeks to come. Since a lesson supposedly learned by the UN from its inaction was to have the courage to speak, withholding the report seemed and seems contradictory.
"Today Inner City Press exclusively publishes here the UN's "Follow-up to the report of the Secretary-General's Internal Review Panel on UN Action in Sri Lanka," dated July 9, 2013 and marked on each of its mere six pages, "Internal."
An excerpt from the report's introduction published in Lee's article says:
"In 2009 the Sri Lanka crisis was a test. We failed it. It was — as characterized by the Internal Review Panel report that I commissioned — a 'systemic failure.' The challenges that plagued us in Sri Lanka were not new: they have been with us for many years and in diverse situations. They include failure to communicate evidence of impending crisis and lack of strategies to address serious violations drawing upon the full range of our diplomatic, legal and operational capacities.
We do not always deploy and empower colleagues swiftly to address often rapidly changing circumstances, and back them up when they take risks. Lack of clear leadership at headquarters has resulted in mixed messages, reduced operational clarity and lost opportunities. Above all, we have not always been effective at getting Member States to reach agreement on concerted action."
G. Tel has passed away, snail spoils the pun
The death of the telegram service from October 1 brought back nostalgic memories to many. That was the mechanism of conveying both good and bad news. A day ahead of the closure of the system, on September 30, Nuwara Eliya District Secretary D.P.G. Kumarasiri sent a telegram to Post Master General (PMG) Rohana Abhayaratna. That was to be a souvenir.
Kumarasiri said in the text "G. Tel has passed away." How long did it take to reach the PMG?  The answer was given by Mr. Abhayaratna during a ceremony to mark World Postal Day. He had received the telegram on October 5 or after five days. "The telegram service was so much outdated," he declared.
 VVIP media official's bed sheet secret exposed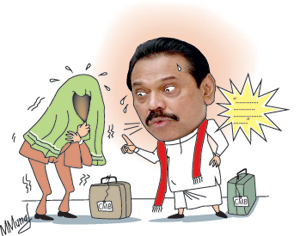 Highly placed UPFA circles are talking about the conduct of a media official attached to a VVIP after he was at the centre of an embarrassing incident. During a state visit to an Eastern European country by the VVIP, the official has been part of the formal entourage. They had all stayed in a luxury hotel. Trouble began after the delegation had all returned to Colombo.
The hotel has made representations to the Government through diplomatic channels that the official in question has reportedly done something highly improper — returned to Sri Lanka with a bed sheet from his hotel room. 
The man has been severely admonished. It had been pointed out to him that another VVIP, now in retirement, once received a complaint about a towel in a room going missing. That was during a trip with an entourage. The matter was promptly investigated. It was found that the towel in question had been mistakenly packed in the VVIP's own luggage. It was promptly sent back in a flight from Colombo.
One top-runger in the UPFA was so furious that he wants immediate action against the official.
comments powered by

Disqus