FOOTBALL THAT IS CAVING IN
Football in Sri Lanka is on the slide. The Sunday Times has taken this opportunity to delve into the matter and get the opinions of four leading experts on what has caused the slide and what remedial action should be taken to stem the rot.
View(s):
We do not have a proper national team -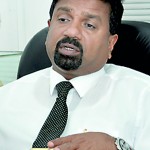 Ranjith Rodrigo
(President of the Football
Federation of Sri Lanka)
"Actually I'm not satisfied with the development of football in Sri Lanka. We do not have a proper national team. In Sri Lanka we have not started an academy. I have visited Japan, South Korea, Saudi Arabia, Bahrain and Qatar and seen academies.
"Many players, good players, aged 8, 9, 10, 11, 12 and 13 are in these academies. At the moment we have four pools Under 16, 19, 21 and the Senior Nationals. Right now the Senior National pool is under investigation. We have stopped the pool for an inquiry. But we have to continuously develop the other age groups. Now the Under 16 team is taking part in the AFC Under 16 qualifying rounds in Lahore Pakistan. The Under 19 team is on a friendly tour. The Under 21 side is preparing to leave in early November to Malaysia. And in the Senior Nationals, we have a game in December in the Maldives.
"My view is that we have to start developing Sri Lankan football. Right now Sri Lankan footballers are amateur not professional. We don't have any proper plan. No strategic plan, no short-term plan, mid-term plan or long-term plan. We can't develop football here to an international standard within two years. Now we have prepared a long-term plan and in the next eight or ten years we will try to identify our objectives. And we have milestones each year. But we have to start a professional league because without a professional league we can't produce professional players. Because out of the twenty teams only the service teams are practicing every day, other teams are practising only three days a week, two hours a day. That is not enough to produce a good player. We want to start an academy; not a big one but a small one at the Baddegana Training Center. Presently we don't even have a center for the players to look after their overall health. The players only practice and go home. There is nothing to assess their strength, stamina or nutrition. But now we have started one. "I think this a new beginning for football. Now after five years we are playing football at a national stadium. The last five years we have not been playing our domestic football at the national stadium. Without it we have been playing at the City League on a small ground. So how can we go abroad and play international players in big stadiums? They don't have proper experience. In addition, we have to support the national players, make sure they have a good mentality and lifestyle. Then parents will push players into football because their children can have a good future. "Before in the 1980s and early 1990s we improved our football; there were many spectators and good players such as P.D Sirisena, Hassimdeen — many players. After that all those countries have passed us. They have a plan. I went to Japan this time and Japan had a 45-year long-term strategic plan. I have prepared my strategic long-term plan and after two years I am going home but anybody who comes to the post of President will have to continue it.
In the past though the funds given by FIFA have not been properly used — it has been used for only the day-to-day work. It was the duty of the former President and Secretary to start an action plan, strategic plan, short-term plan, mid-term and long-term plan but that did not happen. Some people say there's no money to do projects but for example when somebody starts to construct a home they total the cost of construction and they won't have enough money for it but as they go along they earn the money to complete construction. We have to start slowly. After that we have to go to other countries who like to support us and get money from them." Rodrigo concluded
Not a single football club possesses their own club house 
R. M. Mahindapala (Former Football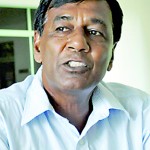 Federation Youth Football official and coach)
"In Sri Lanka young players are trained at school and they have only one and a half hours to train and trainers also are not up to the required standard. Players should have about10 to 12 hours a week of training with a ball but here they don't have that here.
"Now look at cricketers, they hang a ball and practice batting or have one to practice bowling. If you look at cricket again, we play it all over the place. Those days we used to play park football, street football but now they play cricket in parks and on the streets. Financially cricket is better off than football so parents want to send their children to play cricket. If not they go to rugby and only after that do they come to football. Football also doesn't provide many job opportunities. The pay is not enough and football has not reached a professional state. School principals like to focus on cricket and organise cricket teams rather than focus on other sports and as a result they have gone down. There are also fewer places in Colombo where you can play football. A lot of money is being spent on coaches and programmes but it is very hard to bring children into this game.
"If you look at Maldives, they only do football, but in Sri Lanka there are many other sports. Other countries have a lot of facilities and have improved a lot during a period where we have stayed the same. There are academies in countries like India, Nepal and the Maldives. Now even Bangladesh has opened one. But we still don't have any academies. Just for about three weeks or a month we bring young players to Colombo for a camp and have practices and send them back. The first thing we must do is we must start providing very good grassroots training. We also need coach education programmes. There are some top standard coaches. Now there are going to be coach education programmes. The schools are the main thing. Youngsters here like to play football, there are many students who play football after school but the thing is we can't get at them. We need an academy system. Another thing is our club system does not have a junior system with junior teams. Our clubs also don't have a clubhouse. Not a single club in the Dialog Champions League has a clubhouse. Only the forces teams have.
"We are improving but very slowly, not like other countries. Other countries have everything and are improving very fast. If you look at the Maldives we were better than them but now they don't even want Sri Lankan coaches anymore. They are going for European and South American coaches. South American players are even playing in their league. They have now reached a very high standard. I was there for six years. Those days they played on sand but now they have artificial pitches. And every minute they're playing football there, not like us. Sri Lanka has the potential to be a very good team but first we have to look to beat other South Asian countries. We must also look at changing the structure of the club system. We don't have a set calendar of tournaments. Some coaches also don't have time to train players because they come after office and can train for only about half an hour. Development is there in our game but it is very slow so we have to look at doing something to change this." Were Mahindapala's parting words
People who were part  of the problem in the past are still there
Trevor Reckerman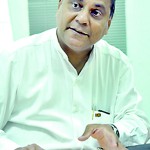 (Former Football
Federation Secretary)
"I think we are in a state of transition. There is a regime change. We have now got a new President but not a new Committee as such just a new President. I see that as a negative actually. People who were part of the problem in the past are still there. Apart from that I think now there is an opportunity to be more transparent and get on with the business of football.
"For several years it seemed that the Football Federation had a fairly decent infrastructure as the Football House and centers all over the island represent, .again it's been a bit of misguided development in the sense that the game is about the players and we have not invested in the players at the grassroots level as we should have.
The national football player is a poor guy. Our captain and the rest of the top 25 players of this country get a pittance whereas officials have benefited from the game. They have been representing the Asian Football Confederation as well as FIFA. I don't grudge them that. While that's nice and wonderful, football has remained as it was if not degenerated.
"I feel very sorry when I see these boys. So for me and some of my colleagues in the Ex-Co we want to focus on that key stakeholder. We have been talking about giving them sustainable employment and additional income. We have to give them some sort of sustenance otherwise the guy goes to a very poor home if he is married, his wife is ill and mother is ailing and father not there so it is a big strain on someone who has to play at the international level. There is a need to upgrade their lifestyle.
"For the new kids, we are looking at an educational programme so they go into an academy where they go into a scholarship programme. I feel that if you build that complete individual they will perform better. We are at ground zero in a sense. We got whacked by Maldives which I think is a capsule of what we are undergoing in the whole organization.
The national team is as poor as the whole organization. FIFA is looking at a thing called a performance programme; it's like a re-structuring programme where they are working with us directly to restructure the organization. This is model that FIFA uses in many countries which has been tried and tested, so it makes sense to follow it and adapt it to our own circumstances. FIFA is funding some of the development costs. Actually I don't think we are short of funds .
The Football Federation has never been short of money. Our problem is that we have not utilized these resources properly. We have wasted money. We need to be accountable. We are measured by our national team performance .If our national team wins the championship nobody will talk about the administration .My belief is that if we are not well organized here and it reflects in the national team .I think our team is also a bit dated.
There are players who are baggage from the past so I think we need to look at fresh talent. We had a coach from Brazil and there is a language barrier and he needed an interpreter to talk to the boys. The team under him tried to adopt a pattern of play which they were not ready for. We do not have the stamina or the speed to play that type of game. But I foresee a fresh look national team in the next three months."
Develop the players – the game will follow - 
Rohitha Fernando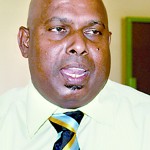 (Chairman of Technical
Department FFSL)
"Presently there is a pending inquiry on the massive defeat Sri Lanka suffered against Maldives. The truth is we all are part and parcel of this mishap on this debacle. As former players and present administrators we have to be impartial and open minded in taking on these issues as they are sensitive matters that effects us as a nation. On the lead up to this event, Sri Lanka has won championships at South Asian level, performed well as a team at Asian level and there was an era when our football was much stronger than today and parallel to European standards.
"At the same time we have suffered defeats. Winning and losing is part and parcel of any sport. But what is happening today is a serious issue that needs a permanent and perfect remedy.
So much of appalling incidents have taken place until Sri Lanka got thrashed by Maldives last month. Over the past decade Sri Lanka had an honourable status as an excellent football playing nation. But Sri Lanka came into the record books of football when the top administration decided not to let the Technical Department of Football Federation of Sri Lanka inspect on the developments of the national side.
"The role of the Technical Department is not to get involved or interfere with the team's progress and management. Its role is vital and essential to the team's progress and development before an important tournament, which includes oversee the conduct of the coach, inspect the players and their discipline, check on the practice schedules, discuss about the progress and about the areas that need to be addressed immediately and more importantly make assessments about the opponents we are going to face by studying their football history, performances and players. These are all part of modern day football strategies. This has been the practice until the recent tour.
"At some incidents, some coaches take things personal, thinking that it's a process to demoralize the team and its players. But in reality it helps any team in a big way. This practice was not in existence some decades ago but as a nation Sri Lanka performed well. But when all other countries practice this procedure why is Sri Lanka opting to ignore it. Had we adopted it the humiliation would have not come on us or as officials more would have held responsible. But nobody is willing to take the blame for the debacle.
"Generally football is not a professional game in Sri Lanka. So anyone can implement any suggestions on the field or before a game is played, without studying return impact of it. Domestically football is not an attractive sport though it was one-time the famous and most followed. It was called the sport of the poor because the general public, poor, middle class and the rich loved it. But over the years the standard deteriorated owing may reasons. Gradually the standard of the local clubs and the football they played became not so impressive, though the game existed at certain areas.
"Football belongs to everyone. The FFSL is conducting a serious programme to gather all former players and captains in order to take their views on how football reached this standard and what are components that caused this situation. Now everyone talks about the standard of football after the defeat against Maldives. But the truth is this is not a result of something which took place overnight. There are other matters involved too, such as the disarray within the football fraternity which caused nothing but the failing standards of the sport.
So if the club standard reaches the bottom, it's natural for the national standard to be below average.
"In my opinion football should reach professionalism. Today some clubs are gradually attempting to adopt this by paying its players. But the truth is most of the football players are employed fulltime or they have other burdens and commitments. It's the duty of the top administrators to think of a genuine way to resolve this matter.
"At present the FFSL is trying to introduce comprehensive plans from the junior age categories and I think it's a positive beginning. In addition the administration, former players and all stakeholders must work together as a team with genuine harmony to uplift the sport.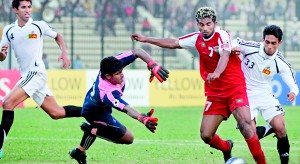 comments powered by

Disqus