Appreciations
View(s):

Who can forget a doctor and family friend like her 

Indrani Jayewardene 

I first set eyes on Indrani on May 17, 1944, as the radiant bride of one of my favourite cousins, Leicester Jayewardene. It was a Medical College romance.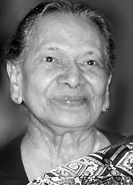 Indrani Williams had captured Leicester's heart and it certainly proved to be a match made in heaven. Sinhala-Tamil unions were rare in those days and they were a role-model in racial harmony. Indrani rapidly won the hearts of Leicester's relatives as well.
The last time I saw her was on August 4, 2013, as a beaming 94-year-old, still quick on her feet, still wearing that sweet, winning smile of hers as she greeted the guests who crowded in for the birthday celebration organised by her daughter Nelun with whom she lived. None of us who was there will forget the joyful event and the very special person who was at the centre of it. It must comfort Nelun greatly to recall the occasion, for it was exactly one month later, on September 4, that Indrani passed away unexpectedly but peacefully in her own bed at home.
Our hearts go out in loving sympathy to Nelun and family and to Shantha, Sunil and Indrakumar and their families.
I married two years after she did, and from the start Indrani and Leicester were a valued part of our lives. We had a lot of fun together, but what made them so special was the goodwill they radiated and the loving kindness with which they responded to anyone in need, particularly help of a medical nature. You could count on their being there for you whether it was an emergency at midnight or something that came at what might well have been an inconvenient time for them. They worked as a team – you couldn't think of one without the other. It wasn't to just a select few that they ministered, but to anyone who needed their help, whatever the class, creed or race. They could always be counted on to go the extra mile.
My husband and I were overjoyed when they became our immediate neighbours in Nugegoda in the early 1950s, in houses that were not separated by walls or fences. There was a common patch of ground on which we set up a badminton court and played whenever possible. It was at this period that Indrani gave birth to her fourth child and only daughter, Nelun, just ten days before I had my fifth child and second daughter, Sarla. Those two infants saw a lot of each other. 
Indrani served in the Head Office of the V. D. Campaign (as it was then called), in Colombo 10. I had no hesitation in calling there to consult Indrani regarding any ailments in our family and I didn't care if anyone noticed my frequent visits and concluded that I was a patient! Indrani missed Leicester when he went to Edinburgh to do his Ph.D, but she was kept busy with her own work, her family of four and all the calls on her time by the many people like me who had got accustomed to dialling their number in time of trouble.
In 1951-'52, Indrani herself went abroad on a scholarship to Johns Hopkins University in Baltimore where she did her MPH at the School of Public Health. 
Willing grandparents took charge of the children. She was a member of the Alumni Association of Johns Hopkins.
When Leicester returned from Edinburgh, he went back to his post in the Colombo Medical Faculty. In 1962, he was among those who helped to set up the newly created Medical Faculty at Peradeniya University where he was Head of the Anatomy Dept. from 1962 to 1968. My children and I recall our many happy visits to their university bungalow. Indrani was, like her mother, a great one for party games introduced our family to some unusual ones like "The Wand Moves", a hilarious game which stays in the memory.
It was typical of them that when Leicester got his Sabbatical in 1972, husband and wife were in full agreement that he would spend the year serving in the Leper Colony at Mantivu, off Batticaloa. Indrani gave him her unstinted support and went to Batti as often as her own work permitted, in order to be close at hand. 
This labour of love was quietly performed without any fanfare. Indrani was a much sought-after family counsellor with a natural bent for empathetic listening. As Chairperson of the Christian Home Committee of the National Christian Council (NCC), she had a dream of establishing a counselling centre in Colombo, a dream which came true, largely due to her own efforts. The NCC Counselling Centre, with Indrani at the helm, was, serendipitously, formally declared open on August 4, 1975 (Indrani's birthday), by the then Bishop of Colombo, the Rt. Rev. Cyril Abeynaike.
The three boys were grown up and settled in their chosen professions when their parents both retired from Government service and went to Jamaica in 1976, taking Nelun, now a qualified Montessori teacher, with them. Leicester was Head of Anatomy at the University of the West Indies, while Indrani worked in its Comprehensive Clinic. Here too, they made a host of friends. And then the blow fell. Leicester was diagnosed with cancer. They came back home in 1979 and bravely faced up to the likelihood of a terminal illness. Over and over again, a recurring question asked by their friends was: "Why should this happen to them?" There were no answers, but both Leicester and Indrani stayed firm in their faith in the God whom both of them served and glorified to the end of their lives. Leicester died on April 29, 1981, and was buried on May 1, his 61st birthday. 
Indrani wept and grieved, then dried her tears and carried on the tradition of reaching out to those in sorrow or trouble. The counselling she offered was always done without any monetary reward. She joined the dispensary of the popular GP, Dr. Walter Gooneratne, in Thimbirigasyaya and worked there until she retired in 1990 to go to Australia with Indrakumar and family.
She was with them for ten years and at her funeral, her grandson Devinda who, to her delight, is doing medicine, spoke eloquently of his fond recollections of his early years in her company and of her loving kindness to everyone with whom she came into contact.
It seemed fitting that she came back in 2000 to stay permanently with Nelun and family in the home that Leicester and she had built in Rajagiriya in 1957. Nelun's daughter and son were devoted to her.
Indrani was also the proud great-grandmother of Sunil's daughters' two little boys, Jacob and Isaac, and she was delighted to have Jacob here with his parents from England on her 94th birthday. Nelun recalled with a smile how Indrani's favourite expression, whenever she was taken by surprise, was: "Father Abraham, Isaac and Jacob!" 
My children have e-mailed me and called me from different parts of the world on hearing of her death. The gist of what they all said with one voice is summed up in a couple of sentences they wrote: "We remember her with gratitude for what she was to our family all through our growing up years. Visiting Auntie Indrani was always something we all looked forward to on our visits to Sri Lanka, rekindling so many memories of the warmth and hospitality of their home, and of the closeness our two families have shared." She will always live on in our hearts.
Anne Abayasekara
From pharmacology to primary health care
Dr. B.A.V. Perera
Dr. B.A.V. Perera passed away peacefully on August 18. Popularly known as Vijay, he obtained his MBBS degree with honours in 1953. He proceeded to England in the early 1960s and obtained a Ph.D. in pharmacology in 1964. On his return to Sri Lanka, he joined the Medical Research Institute and became its director in 1974. During his tenure, he raised the standards of the MRI.
The World Health Organisation selected Vijay as a staff member in 1980. He assumed duties in the WHO Country Office in Nepal and rose to be the senior administrator and team leader tasked with Primary Health Care in Nepal. He retired in 1987. On his return home, he served as a consultant to Glaxo, Smith Kline in Colombo. Vijay had a number of publications on his specialty in pharmacology and on primary health care.
Vijay and his wife Lakshmi were an idyllic couple who bonded together so well that their warmth and hospitality were well known, both in Sri Lanka and Nepal. He possessed an ebullient and effervescent character. This was evident in his work and his social life. If Vijay had not become a doctor, he would have shone as an actor on both English and Sinhala stages. He had that inborn ability of moving his audience into roars of laughter. Lakshmi was the perfect foil. She is an excellent pianist and flutist.
Vijay was a past president of the Sri Lanka Medical Association and chaired a number of expert committees during his tenure. He resurrected the Annual Medical Dance, which had fallen into the doldrums, in the early '70s. Within a few years he raised it to be the premier dance of the year. Lakshmi's décor for the dances and her excellent hampers were much sought after.
His death is a big loss to Lakshmi and Imara, his daughter. But I am sure that the memories of Vijay and his commitments to them will help to bear this loss with courage and fortitude.
Rest in peace, Vijay! We shall not forget you.
Dr. Nihal Abeyesundere
Man of many talents, he helped heal broken relationships
Asoka A. Perera
Asoka (ALA) Perera who passed away on August 17 was known to his classmates at S. Thomas' College as "Alaya". Asoka was a senior planter. He met and married Malkanthie de Mel, whose father, Lance De Mel, was also a senior planter.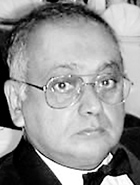 Since my association with STC OBA, both my wife and I had remained close friends of Asoka and Malkanthie. Even after they returned to Sri Lanka in 2006, we maintained the close friendship, with regular communication over the phone and on Skype. We always caught up with them, while on holiday in Sri Lanka.
Asoka was a person with strong ethics and a great sense of subtle humour. He engaged in charity work, being an active member of the Rotary Club of Winston Hills, Sydney. In Sri Lanka, he displayed these qualities to assist underprivileged children and the needy. He worked hard to develop a small remote village in Wasgamuwa. Here Asoka was instrumental in helping children gain a good education and training women in sewing.
He possessed many talents, including painting wildlife scenes, writing poetry, teaching and public speaking. His vocation in Australia was psychology and he utilised his skills by spending time with friends whenever there was a need to help heal broken relationships. In Sri Lanka, he conducted a programme to teach English to nurses at Durdans Hospital, Colombo. 
Asoka was known to relate humorous stories at parties and get-togethers, sometimes to the embarrassment of his friends!
Unfortunately, during the past two years, Asoka had been plagued by many health issues, which resulted in him being in and out of hospital.
We have lost a loyal Old Thomian, who has contributed much to his alma mater and society.
May his soul rest in peace
Ramesh Abayasekara
Your memory will live with us all, evergreen!
Kusuma Kottegoda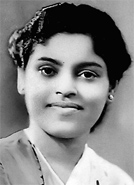 A blossom in beauty, a blossom by name!
A blossom redolent with rare virtue and fame!
As a blossom you lived, and then faded away,
As all things transient that are born to decay.
As a flower, by its fragrance and loveliness bound,
Spreads gladness and sunshine to those all around,
You were to us, many a friend warm and dear,
A haven of comfort, a fount of good cheer.
Just as a rose, patient, her canker she bears,
In rude stormy weather, her looks, outwardly wears,
You strove with endurance your lot to contest;
And pain and all anguish, from others represt.
Many hearts, sad and broken, from misery you freed;
Helped the weak and the fallen with many a good deed.
Your life, full and perfect, was in service well-spent,
With a mind so unruffled, and on righteousness bent.
You have left us forever, hid your warm smiling face,
And amongst us, a vacuum, which no soul can replace.
But fresh and undying, as you always have been,
Your memory will live with us all, evergreen!
As through the vast ocean, Sansara, we steer,
In 'friendship', wrecked never, on the path straight and clear,
Till peace, calm and blissful, someday we attain,
As a fair fragrant blossom, and my friend, do remain!
Rani Fernando
comments powered by

Disqus