SLIIT paves the way for academic opportunities to students in Wayamba
View(s):

17th September, Colombo : SLIIT, the leading degree awarding institute in Sri Lanka, in association with its academic partner E-WIS opened a state of the art SLIIT centre in Kurunegala recently to widen academic opportunities for students in Wayamba. The

inauguration ceremony was held amidst distinguished guests, staff, students and parents on the 10th of September 2013, at the new SLIIT Kurunegala Centre.

The fully fledged center, centrally located with easy access to many parts of Sri Lanka, provides a friendly teaching and learning environment to students. The newly established center will provide students with state-of-the-art IT laboratories, library facilities, lecture halls, auditorium ,reading rooms and wireless access to internet

Students can follow the first year of the the B.Sc Special Honours Degree in Information Technology, and the BBA in Business Administration degree at the Kurunegala Center and then transfer to the SLIIT Metropolitan Campus in Colombo or the SLIIT Malabe Campus to complete their degree programme. Also the centre offers students the opportunity to follow Professional Development Programmes such as CCNA ,Web Development etc.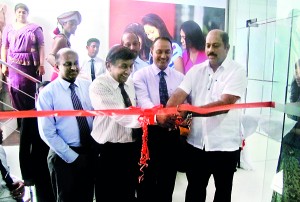 Issuing a statement on the inauguration of the centre, Hon. Johnston Fernando, Minister of Co-operatives and Internal trade opined that, "SLIIT is the largest degree awarding institute in the field of Information Technology approved by the University Grants Commission and the Ministry of Higher Education. I take this opportunity to thank the management of SLIIT and their venture partner E-WIS for the fulfillment of my request by establishing a fully fledged Centre in Kurunegala. We all know Information Technology would be the key to success in the future and therefore I am committed to support the youth of Wayamba to become productive professionals in the world of IT".
Speaking at the inauguration ceremony Professor S. Karunaratne, Chairman of SLIIT noted, "It is with great pleasure that I announce the inauguration of the SLIIT Kurunegala Centre in association with our academic partner E-WIS. SLLIT has recognized the necessity of providing opportunities for students in regions away from the city of Colombo and has established centres in Matara, Kandy and Jaffna. From today, we want to extend our educational services to students from the Wayamba region by establishing a SLIIT centre in the rapidly developing Kurunegala town".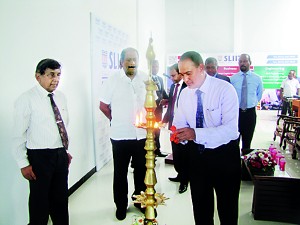 "SLIIT is a member of the Association of Commonwealth Universities and International Association of Universities. The institute is recognized worldwide due to the high standards it maintains and the high employability of our graduates. The establishment of the SLIIT Kurunegala centre will create opportunities for the youth of the Wayamba province to obtain internationally recognized degrees to achieve their goals and improve their career outcomes" stated Professor Lalith Gamage, President and CEO of SLIIT.
Students who wish to join the above mentioned academic programmes can contcat SLIIT on 2301904/ 0377204204 or visit the website www.sliit.lk for further details.
comments powered by

Disqus