SLF symbolizes a multitude of learning options in partnership with different institutions
View(s):

Sri Lanka Foundation (SLF) has made its mark as an emerging educational institute situated in the heart of Colombo in a salubrious and enriching environment overlooking the independence square with accessibility from all directions. Ample space and adequate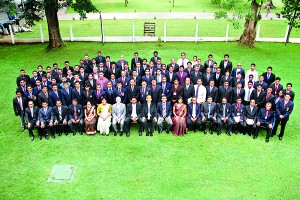 facilities, and also has the capacity and ability to cater to demands from many individuals and organizations. The demand for study programmes of the SLF is continuously increasing in order to meet specific demands of various industries related to job market customer interests. The SLF is an institution accredited by the Tertiary and Vocational Education Commission of Sri Lanka as a certificate awarding body.
Having a wide mandate to serve the masses, the SLF is geared to provide opportunities to different clusters and segments in society opening up avenues to enable them to acquire higher qualifications gradually. Significantly SLF is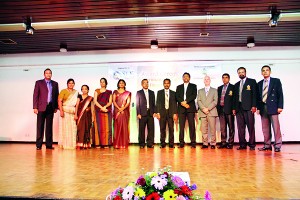 consolidating its mark as a centre of leadership, education, and training offering a wide range of academic programs in dynamic fields namely, Social and Institutional Development, Psychology and Counselling, Business and Enterprise Management, Language and ICT, and Tourism & Hospitality Management. The centre for Wellbeing is to foster and nurture multi-dimensional aspects of improving quality of life.
The most unique attribute of the SLF is that its doors are open to all communities irrespective of their medium of communication whether it be Sinhala, Tamil or English. The SLF is known to be the foremost Adult Education Centre in Sri Lanka, established in 1973 and today the SLF is on a stronger footing with 40 years' of experience moving towards being the centre of Leadership, Education and Training. The functions and operations of the SLF come under the purview of the Presidential secretariat of Sri Lanka and it is managed by a Board under the chairmanship of Prof. Ranjith Bandara.
comments powered by

Disqus