Rest in Peace soon
View(s):

Rest in Peace Department (R.I.P.D. ) a supernatural comedy movie based on the comic book Rest in Peace Department by Peter M. Lenkov will soon be released in Sri Lanka soon.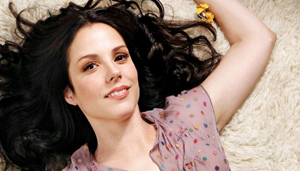 Directed by Robert Schwentke the film stars Ryan Reynolds and Jeff Bridges as Nick Walker and Roy Pulsipher along with Kevin Bacon, Mary-Louise Parker, Stephanie Szostak, Marisa Miller and James Hong in the stellar cast.  The film revolves around a recently slain cop joins a team of undead police officers working for the Rest in Peace Department and tries to find the man who murdered him.
A hotshot detective who was killed in the line of duty joins a supernatural police force that protects the living from the malevolent souls who have escaped judgment in this adaptation of the popular Dark Horse comic book. Nick Walker (Ryan Reynolds) was a cop with a reputation for getting a results when he was brutally gunned down during a violent raid. The next thing Nick knew, he was sitting in the headquarters of the Rest in Peace Department — a supernatural police force tasked with arresting lost souls who are hiding out on Earth. His new partner Roy Pulsifer (Jeff Bridges) is a veteran sheriff with a knack for spotting a fugitive soul in disguise.
Now Roy and Nick are about to face a menace that threatens to upset the ethereal balance between the physical world and the supernatural realm, and should they fail in maintaining that balance Earth will be flooded with a wave of very angry — and very powerful — lost souls.
comments powered by

Disqus