Speaking and Leadership
By Sandil Ranasinghe (13 years) Royal College
From a Young Reporter
View(s):
Gavel clubs are formed as an affiliated club of toastmasters international to promote practice in presentation skills, to enhance leadership potentials and to foster mutual understanding to face the future with confidence for children.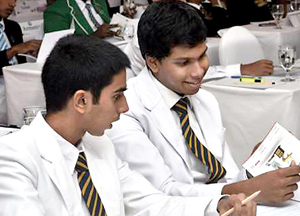 The Royal College Gavel Club (RCGC) inaugurated in the year 2010, is the very first Gavel Club started in a government school. The President of RCGC 2013 Kanchana Ranasinghe in an interview:
Q: What is the vision of the Royal College Gavel Club?
A: When it comes to making a speech to a gathering or expressing their presentation skills, most students tend to be nervous, anxious and somewhat unconfident. Our vision is to develop the presentation skills, leadership qualities and improve the ability for public speaking of students.
Q: As a club what do you do to uplift the above mentioned standard?
A: We hold weekly workshops for the students from Grade 6 to A/L where we give them instructions regarding those topics and give them the opportunities to come up in front of an audience and deliver speeches, both prepared and impromptu. Furthermore we hold seminars, annual training sessions and competitions for the students to find out their standards.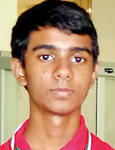 The secretary of RCGC Sachitha Kalingamudali:
Q: What major events have you organized so far?
A: We have organized the champion speech competition for students from Grade 6 – 10 and 'Speak Out 2013′, an inter-school speech competition in collaboration with Ladies College with the participation of more than 50 schools and 600 students consisting of three events namely Speech, News Reading and Announcing.
Q: Who has supported you in these activities?
A: The Principal always gives his full support and the teacher in-charge Mrs. Nilmini Jayasekara has always been there giving us advice and encouraging us to do better with unlimited commitment.
comments powered by

Disqus