Join The E-Spiral Team, to deliver your services across the country
View(s):

The E-Spiral Team who introduces the concept of Education Exercise Evolution ( which makes a rising and unending spiral) to Sri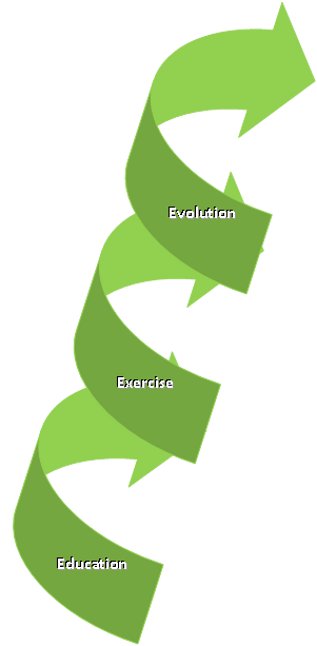 Lanka is a group formed by a growing collection of professionals to potentiate students with a clear vision about their future. We all had dreams to be an "icon'' in our school days but 99% of us ended up in destinations we never thought of. We only realize that we have missed the opportunities to make our lives better when we come to a point of no return. The E-Spral Team's aim is to make our students aware of opportunities and help them to draw a plan about their future at very young age, before they come to that point of no return. At the same time we want to make them aware of paths leading to deserts they never be able to come out of . If you know the opportunity and if you've identified the correct path you will reach the desired destination easily. To achieve this goal we have decided on two types of programmes to be held in remote areas.
E-Spiral Carrier Coaching Workshop 
This is aimed at after A/L group of students. This explains thousands of opportunities ahead and possible destinations you could reach. Lectures will be conducted on topics such as How to choose a future carrier, Self Improvement, Lifelong Education with your carrier and four lectures to be conducted on possiblities which are specific to each stream; Bioscience, Maths, Commerce and Arts by a Medical Doctor, An Engineer, A Charted Accountant and a University Lecturer respectively .The First Programme to be held in Rathnapura on 29th of September 2013 from 8.30am to 5.00pm at Provincial Council auditorium,with a gathering of 550 after A/L students.
E-Spiral Edu-Fair
This has been organized to give an overview of different paths that students might walk along. Leading Higher Education Providers and Facilitators in Srl Lanka are invited to introduce their services and opportunities at this event. The First E-Spiral Edu-Fair to be held on 29th of September 2013 at Samudi Hall, New Town, Rathnapura from 8.00am to 7.00pm.
All are welcome to visit E-Spiral Edu-Fair without any entrance fee.
The E-Spiral Team
The E-Spiral Team has a growing membership day by day. Here are some of professionals who joined with The E-Spiral Team to enlighten the youth. If you wish to deliver your Knowledge and Experience to make someones future better, we warmly welcome wherever you are.
For all inquiries contact our organizer Dr.A.J.Paranagama 0772004031
comments powered by

Disqus