IIT student designs a solution to track field sales activities in the Microfinance industry
View(s):

As a young undergraduate studying for her degree in BSc (Hons) Information Systems with Business Management at the Informatics Institute of Technology (IIT- www.iit.ac.lk) Jeewani Lakshani currently works at LOLC Technologies and is involved in many projects which relate to the microfinance sector.

With Microfinance having grown exponentially in Sri Lanka over the past few years and with many financial institutes providing microfinance products to low income individuals and small businesses, Jeewani observed that whilst microfinance field officers contributed largely to generate profits and business to the organization, that there was no proper mechanism to manage them .Therefore a common issue faced by each of these organizations was the challenge of tracking, monitoring and gathering real time information of the Microfinance field officers ( MFOs) who are scattered around the country.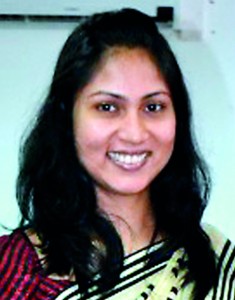 Jeewani decided to provide a good solution to this problem and commenced a research project based on "An Exploratory Study of Microfinance Field Officer (MFO) Management" .This leads to her eventually designing a solution named "FieldTracker". This solution had the benefit of accessing job information without calling the head office updating job status and results immediately, enabling the head office to track the task progress in real time, allow detailed information to be captured on clients activities to a mobile application at the client location, keep real time track of MFOs field work activities and current location using a web application, and conduct transactions, such as loan repayments.
Speaking further on her project, Jeewani stated that "FieldTracker" helped make better use of company resources and increased levels of productivity .In addition, key performance indicators provided an overview of the MFOs and branches performance efficiency and effectiveness of business procedures so that timely adjustments could be made for improvements. This in turn leads to increased customer satisfaction and improved service delivery. It also reduced administrative and operational costs and discouraged frauds by MFOs as the "FieldTracker" application track the MFOs current location and upload customer site data real time.
Jeewani's project was also selected as the winner of the business category, at the recent "IIT Cutting Edge 2013" an exhibition which showcases the projects of all final year students studying BEng (Hons) Software Engineering and BSc (Hons) Information Systems with Business Management.
Asked what made her to design such a project Jeewani cited "Information support management decision making, enhance the execution of business processes and as a result increase business value. I was keen to provide such a solution to the organization that I worked at and the industry at large".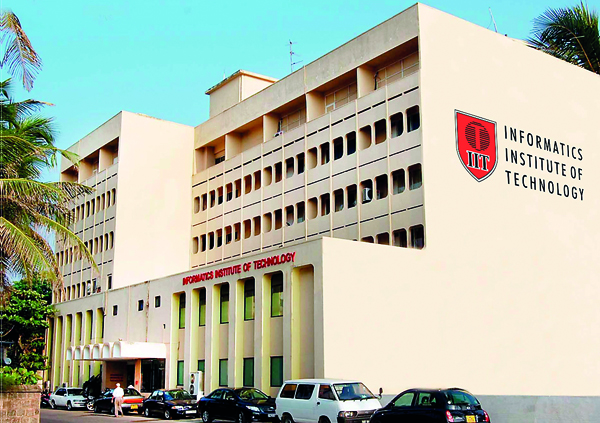 Elaborating further she said "I must however say that the confidence to pursue in designing such a project was due to the guidance I gained from my Institute , IIT . They taught me that innovation is a core means of driving continual value to ensure that a business stays relevant in its industry. IIT showed me that it's critical to understand technological and behavioral developments and how these dynamics could affect your industry or customers and the need to deliver new value , to consistently evaluate changes in the marketplace and how technological advancements can help your industry and clients in new ways and how to design new methodologies, processes or services.
"We had a well- planned course structure and it covered all the areas which related to business management and information systems. All the modules were best suited for the industry and covered both theoretical and practical knowledge with real time examples. The course also prepared us to make critical high-level decisions and provided know-how to back it up with the best information gathering and deployment methods. It also helped us develop abilities to analyze problems logically and apply appropriate decision-making skills and knowledge to reach feasible, realistic conclusions. Our lecturers made the learning experience easy and worthwhile and were available for students at any time and delivered the lectures in a manner that was both well understood by us and motivated us to love the subjects and take an interest in them.Jeewani concluded by saying IIT 's vision of teaching us to use our abilities to drive high performance and the motto that success comes in "cans," not "cannots," were a huge part of my success in confidently embarking on this project and carrying it out effectively . Therefore I would like to invite students who are willing to take path in IT or Business Management to visit IIT to obtain a world renowned degree as I have, due to its reputation locally and globally.
Web: www.iit.ac.lk,
email: admissions@iit.ac.lk,
Hotline: 0722 727272
comments powered by

Disqus