'1 for 1' at FarCry Boutique Resort
View(s):

set amidst the lush expanses of Wasgamuwa, between the majestic Knuckles mountain range and the great Mahaweli River, the newly built 'FarCry' is a mosaic of rustic charm, tasteful luxuries and gracious hospitality. Six suites, a restaurant and pool sit in perfect unison with the natural surroundings. Dotted by exciting excursions and ideally equipped for family friendly travel, FarCry is a fitting choice to make these school holidays truly memorable.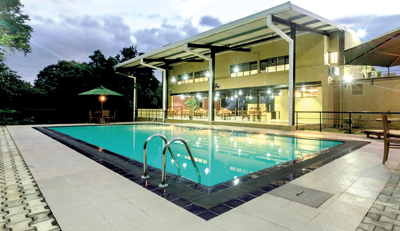 The suites themselves are a pocket of luxury in the wilderness with air-conditioning, a king sized bed, LED flat screen with cable TV and complimentary wifi.
Each suite is designed with the option of comfy fold out futons for family friendly travel, whilst two suites even offer the unique option of four single beds in an immensely spacious setting. The serene backdrop of our pool makes it ideal for a refreshing plunge at twilight.
Using FarCry as a hub, delve deep into the regions rich natural and cultural sites. A 30 minute drive down a scenic route and you'd enter the Wasgamuwa National Park – home to a majestic herd of over 150 elephants, the shy sloth bear and much more.
The Veddahs of Dambana continue to fiercely guard their traditions and customs whilst the picturesque dam of Sorabora Wewa not only reflects the ingenuity of early kings but is also breathtakingly beautiful by sunset. Moreover, the historical sites of Kandy, Sigiriya & Dambulla are just 2 hours away, as is the soft, golden sand of Pasikuda.
Make the most of FarCry offer '-1 FOR 1' offer – two nights of full board double, for just Rs. 26,750 nett.
Call us on 0112581584 for more information
comments powered by

Disqus