Fair Pillay?
View(s):

My Dear Navi,

I thought I too must write to you now that you are finally here after years of speculation and everybody who is somebody wants to meet you or write to you and tell you what they think you should do-or shouldn't do-for our little country.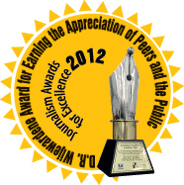 I'm told, Navi, that despite all the hullabaloo surrounding your visit, they have allowed you to go wherever you want and do whatever you want. I am sure that is not what you expected but it does show that contrary to popular belief, there is some democracy left in our country.
It is a pity though that you are here only for a week doing only official work-and you just missed the Perahera too. If you were here for a few days more, we could have at least taken you to Sigiriya and you could have then said that you have seen more of Sri Lanka than our very 'patriotic' Wimal!
Navi, you need to understand where all this opposition to your visit comes from. As you must have realised by now, we are generally a very hospitable people and we bend over backwards to please a foreigner. So, there are good reasons why many people do not want you interfering with our country.
The way the war ended may not have been ideal. Nevertheless, because of that, we are now living in peace and without fear, not having to worry if those who leave for work in the morning would return home in the evening-unless, of course, if they happen to live in the Rathupaswela area.
You and the UN talk of war crimes and human rights abuses now, Navi, but where were you and the UN when our country was bleeding every day, bombs were exploding in every street corner and there were massacres of innocent civilians on a regular basis?
While this happened for nearly thirty years, Navi, all we heard was the odd statement from the UN and a few countries condemning the Tigers and calling for a "negotiated settlement". Even getting the Tigers listed as a terrorist organisation was a struggle and happened only after Kadir's efforts.
During those thirty years, Navi, where were the UN and the US, which is now bringing resolution after resolution against us? Why wasn't Channel 4 making any documentaries? Why didn't the UN appoint a panel of 'experts'? And why didn't anyone visit us to find out about human rights abuses?
Now that the war is over and we are living in relative peace-with the occasional shooting of civilians, the impeachment of a Chief Justice every now and then, I must admit-everyone is descending upon us and wanting to know about our human rights. Odd, don't you think, Navi?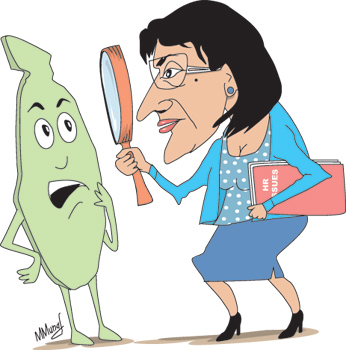 Then Navi, we are faced with obvious double standards both locally and internationally. Locally, all the questions are about what our troops did, disregarding the fact that they were fighting the most ruthless terrorist outfit in the world. No- one dares to ask whether the Tigers abused human rights!
Internationally, we see America using drones to kill civilians in Pakistan under the guise of fighting the Taliban but again, Channel 4 is not making documentaries about it, Ban Ki-moon is not appointing panels of experts to look into it and you are not visiting those areas either!
Then, Iraq was invaded because they had "weapons of mass destruction". Nothing was ever found, thousands of civilians died in that war and that country is still bleeding but George Bush and Tony Blair are happily enjoying their retirement because no one dares to try them for war crimes!
We do know that you are not a US stooge and that the US in fact prevented you from having a full second term of office, Navi, but even you seem to be powerless and doing only what the powerful countries of the west want you to do. And that is why some people don't want you here.
It doesn't help when, in the past you have been known to be quite eager to criticise Sri Lanka at the drop of a hat, for example when the Channel 4 documentary was released, without even verifying whether what it said was true.
Then, last week you were asking us why our Police could not be under the Ministry of Justice. Navi, can you imagine asking that question in America, England or even in India? If you did, you would have been shown the door immediately. Little wonder then, that some people don't want you here!
We heard you say that you are here "not to criticise" and that you have an "open mind". Given your past record and who you work for, few people here will be impressed with that. Expecting you to give us a favourable report is like expecting Lasith Malinga to play for his country rather than the IPL!
Never mind, Navi, enjoy your stay. You may see a demonstration or two against you but I'm sure you can handle that. And while you are here, you might have a thing or two to say to Mahinda maama but could you also ask the Green Man what on earth he plans to do except lose election after election?
Yours truly,
Punchi Putha
PS-I heard that Mervyn has proposed marriage to you. Now, Navi many people don't like you in this part of the world but even your worst enemies wouldn't wish that kind of fate upon you.
comments powered by

Disqus